How to Prevent your Estate from going to your Daughter-in-law or Other Unintended Beneficiaries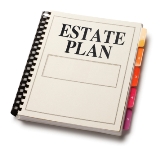 Elder law and estate planning attorney, Ann-Margaret Carrozza shares...
Without a thoughtfully constructed estate plan, there is a significant risk of your assets ending up in the wrong hands.
The typical plain vanilla Will that leaves everything to my children does, little to ensure that my grandchildren benefit upon the death of my child, as opposed to a son or daughter-in-law.  Even if I love my child's spouse, the concern is that she will re-marry and my assets will be comingled with those of her new spouse.
Therefore, it is advisable to direct that assets otherwise passing to a child who predeceases me, go instead to my grandchildren.  This is easily accomplished by adding the words "per stirpes" (which is the Latin term for "through the roots") after the name of my beneficiary.  If, for example, my entire estate goes to my sons, Mark and John, per stirpes, then John's children will take his share in the event that he predeceases me.
The more common concern is ensuring that my grandchildren ultimately benefit even if my child survives me.  If, in the normal course of events, my son, John dies after me, can anything be done to prevent his wife (likely his primary beneficiary under his Will) from inheriting what were originally my assets?  My clients tend to have mixed feelings on this point.  Some resign themselves to a 'what will be will be' stance.  On the other end of the spectrum, are clients who leave everything in lifetime trust for their children.  This arrangement permits the child to benefit from the assets, but upon his or her death, they pass automatically to the grandchildren.  This is an especially advisable way to go if the child has creditor issues, an unstable marriage, or if I wish to avoid having the assets exposed to a second layer of tax within my child's estate.
Another option is to leave everything to my children but add the following clause: "It is my sincere hope that my children take steps within their own estate planning to ensure that my estate assets eventually pass to my lineal descendants."  My son can then blame it on me when setting the assets aside for the eventual benefit of my grandchildren.
The typical plain vanilla Will is also incapable of shielding any portion of our assets from estate taxes or long-term care expenses.  The Federal estate tax exemption is scheduled to revert to $1.0 million as of January 1, 2013, with a tax rate of 55%.  This is on top of state estate taxes that may apply depending upon where you live.  To reduce the tax bite, it may be advisable to create an estate tax trust.  We can then "gift" some part of our assets into the trust and thereby remove it from our gross taxable estate.  The caveat is that we cannot retain any rights to the property in the trust.
Another type of trust can be used to shield one's home from being lost to future possible long term care expenses. A simple Will, on the other hand, is incapable of protecting the home against claims that arise during life.
Every individual has unique planning needs, concerns and family dynamics. Most of us would benefit from a thoughtful and collaborative estate planning process. A simple boilerplate Will is usually not the way to insure that our ultimate objectives are satisfied.
Ann Margaret Carrozza is a practicing Elder Law and Estate Planning Attorney who also served as a New York State Assemblywoman.  During her fourteen (14) year tenure in the legislature, she authored dozens of bills designed to protect seniors against consumer fraud and to expand access to quality long term care.
Ann Margaret Carrozza is an executive member of the N.Y.S. Bar Association, Elder Law section and the National Academy of Elder Law Attorneys. She serves on the LI Alzheimer's Foundation legal advisory board and serves as estate planning and elder law counsel to numerous organizations. She is rated as preeminent by Martindale-Hubbell.
Ann Margaret Carrozza received her Juris Doctor from Hofstra University School of Law where she served on Law Review and was on the Dean's List.  
Her practice focuses on Elder Law, Trusts and Estates, Asset Protection, Estate Administration and Long Term Care Planning. A frequent lecturer, Ann Margaret Carrozza has spoken before numerous professional and civic groups on state policy and legal issues. She has been a keynote speaker for the NYS Bar Association, the keynote speaker for the Surrogates Association and has taught numerous Continuing Legal Education courses focusing on her areas of expertise. In addition, she teaches courses on legal issues at Hunter College, Queensborough Community College, and Queens College.  
Ann Margaret Carrozza has offices in Bayside, Glen Cove and Port Jefferson.  Website address:  www.myelderlawattorney.com.