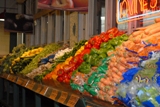 Healthy Aging® Food is a the online magazine showcasing the best of cooking for those who want to age healthfully and enjoy good food.
Too often, when we think of "healthy cooking", we think that every meal must be bland and flavorless. Healthy Aging® Food will inspire, educate, and motivate today's cook with exciting recipes that are not only pleasing to the palate and the eye, but easy enough to be prepared by mere mortals. The recipes are often the creations of some of the nation's leading innovative, cutting-edge professional and personal chefs, restaurants, spas, cookbook authors, and more.
Cooking and eating are among life's greatest pleasures. Cooking for people is one of the ways to maintain a positive attitude and add meaning to life!
Hunting for something fun, different, delicous and impressive to serve without being a 5-star chef? The editors of Healthy Aging Magazine have got you coverered. See the latest issue, www.healthyagingmagazine.com to subscribe. Or try a sample recipe like this one, Chile Rubbed Salmon with Cilantro Avocado Salsa from The California Avocado Commission.

Research Suggests Vegetable Juice Can Help People Meet Key Dietary Guidelines
New Dietary Guidelines Released by Feds...targeting obesity and unhealthy lifestyles
More Research Supports Broccoli As Super Food. Discovery of a biochemical basis for broccoli's cancer-fighting ability reported in Journal of Medicinal Chemistry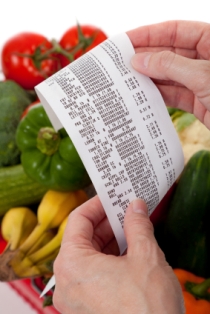 10 Ways to combat escalating food prices from Consumer savings expert, Andrea Woroch
New evidence on how cranberry juice fights bacteria that cause urinary tract infections
SuperFoods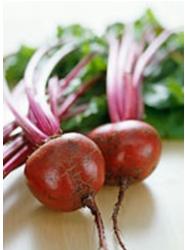 EAT YOUR BEETS AND BUILD A BETTER BRAIN, Wake Forest University Study Shows
All About Beets - Large Type version from USDA. Nutrition notes, recipes, crossword puzzle
Betavale -- All About Beets in Spanish
Social and mental wellness are just as important as diet and physical fitness -- and www.HealthyAgingFood.com is here to inspire you! Go to www.HealthyAgingFood.com for recipes and cooking inspiration!
What are some of the foods that may help lower cholesterol?
Examples are oats, walnuts, almonds, kidney beans, apples, pears, barley and prunes, bananas, olive oil, yogurt, orange juice and more.  Go to Healthy Aging® Food for recipe ideas using some of these ingredients.  Quaker Oats offers additional ideas using oats.
Beans are considered by some to be an almost perfect food. Beans are one of the most nutritionally complete foods available. In fact, no other foods comes close to beans in providing protein, iron, magnesium, zinc, potassium and soluble fiber together in high amounts. Click here to read more... For recipes, click here . Bush's Beans offers additional ideas using beans.
But, what about fats? Does my body need fats? How many different fats are there? Can fats be part of a healthy diet? The American Heart Association offers information and answers to these questions and more, on their website page.
New information on how much vitamin D and calcium is needed to maintain health