Healthy Aging® Physical Fitness
What's good for the body is good for the spirit as well.
As people grow older, it is very important to keep motivated, to say to yourself,
"I can do it."
Regular exercise is even more important for seniors than other age groups since the risk of disease and lost mobility is greater and the positive effects are realized more quickly. But, as we all know, the hardest part is getting started. . .
Tips for getting started:
Look for daily opportunities to exercise in work and play. Force yourself to walk by parking your car several parking aisles away from the store or your office entrance and walk briskly!
Choose an exercise you like and stick with it.
Use the buddy system. Arrange to have a friend meet you - It's harder to say no to exercise when you exercise with a friend.
Walk, swim, climb, bicycle, dance, fish!
Join a walking group or visit your local Y, recreation center, park, church, or senior center.
Healthy Aging® Physical Fitness News:
Chair Dancing. Ideas for how to stretch and exercise in your chair. Great for breaks from the computer or if you have a mobility issue. Tips from Jodi Stolove, creator of Chair Dancing Fitness Programs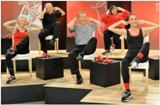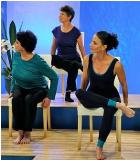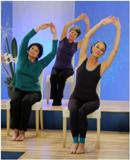 DO YOU KNOW HOW MUCH EXERCISE YOU SHOULD DO TO STAY "HEALTHY"? PHYSICAL ACTIVITY GUIDELINES -- YOU CAN DO MORE THAN YOU THINK YOU CAN.
Interviews of elite athletes done by staff for Healthy Aging®, show that at least one hour of cardiovascular activity a day is a key to fitness.  The U.S. Department of Health & Human Services has announced what it feels is the way for adults to gain substantial health benefits through moderate aerobic physical activity.  They say it is two and a half hours a week -- that's around 20 minutes per day for adults.  The recommendations for children are one hour per day. Click here for full story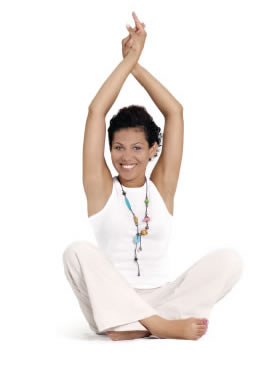 Remember, it's never too late to start!