Healthy Aging® Mental Wellness
Happy (No, Really) New Year!
Todd Patkin's Ten Simple Secrets for Making 2012 Your Happiest Year Yet

If you don't exercise, start.
Be easier on yourself.
Find some way this year to put your gifts and talents to work.
Build richer relationships with loved ones.
Celebrate your spouse.
Let the people you appreciate know it.
Forgive someone who has wronged you.
Become a giver. Happiness is not about how much you make; it's about how much you share.
Take a "baby step" toward finding some faith.
Make 2012 a year of gratitude.
If you think old, you ARE old.
A decline in memory is not always a function of serious disease, like Alzheimer's. Sometimes memory loss is caused by factors that can be changed -- such as diet, medication misuse, depression, etc... At the National Institute on Aging, research is showing that memory may be like other parts of the body. Research showed that the very gradual declines in memory take place until age 70 -- when the pace increases, but not so much as to impair us. The conclusion?
The processes of normal aging do not rob you of your memory.
The greatest enemy to the healthy senior mind is depression. New activities, hobbies, and exercise are wonderful anti-depressants. If you truly are depressed, don't bear it alone -- SEEK HELP!

Stay active doing things that use your memory:

Take a class, play games, be with people
Pick up the phone now and call someone, just to "chat"
Volunteer your time. Get involved with a cause you believe in or in something that interests you
Seek out variety and challenge in your daily life

Reward Your Senses by Gardening

Gardening for people who have low vision can be challenging, but it can also be satisfying. Read more...

How to Be Thankful...Even in Difficult Times

Mental wellness is one of the important aspects of positive aging, as we at Healthy Aging® continue to note.

With record unemployment, home foreclosures, and a financial market meltdown, it may feel like a tough time to be thankful. Yet "practicing thankfulness is one of the most powerful ways of thinking to bring about a change in our circumstances," says Mary J. Lore, author of the award-winning book Managing Thought: How Do Your Thoughts Rule Your World?


Founder and President of Managing Thought ( www.managingthought.com ), Lore conducts workshops across North America to help individuals and organizations develop self-awareness and change how they think to attain long-lasting success.


"During difficult times, we may find ourselves struggling with thoughts of fear, self-doubt, anger, frustration, anxiety, depression, and despair. These kinds of thoughts do not inspire you nor do they move you in a direction that serves your purpose -- in fact, they make matters worse."


Thankfulness, on the other hand, is one of the quickest and most powerful ways to create a change in our circumstances. Lore says being thankful raises us to a new level of consciousness, giving us the ability to see possibilities, discover what we truly want, receive ideas on what to do next, and realize a vision for the future.

Tips for practicing thankfulness from Managing Thought:
List everything you are thankful for
At the end of each day, think of everything you are thankful for that day
Throughout the day, take note of what your are thankful for
When you catch yourself thinking self-defeating thoughts, take a deep breath, exhale deeply, and ask yourself, "What can I be thankful for in this moment"
See what happens Full article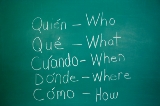 Speaking Foreign Languages May Help Protect Your Memory...according to Academy of Neurology study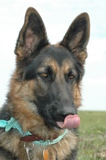 My Pet / My Job: Are you a cat person or a dog person and what does that mean for the job you chose or will choose?
A new survey from CareerBuilder looks at pet ownership in relation to chosen profession, compensation and job satisfaction.
Walking Slows the progression of Alzheimer's Walking may slow cognitive decline in adults with mild cognitive impairment, according to research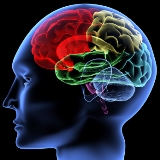 Mount Sinai Researchers Make Groundbreaking Discovery on Origin of Brain's Immune Cells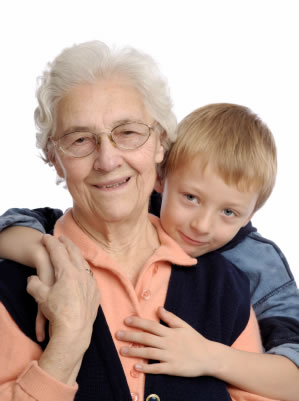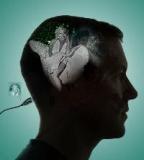 From TouchPad to Thought-Pad? New research funded in part by the National Institutes of Health shows that it is possible to manipulate complex visual images on a computer screen using only the mind. This could be great news for technologically impaired...
Not comfortable with "brain-boosting" technology? IBM looking at ways to help the aging population...
As people approach middle age, their cognitive abilities begin to decline, and forgetfulness permeates into almost every aspect of daily life. This problem is especially acute among today's 50-plus group, a generation where not everyone is comfortable with new hi-tech 'brainboosting' gadgets and may even shy away altogether from any new technology devices.
IBM is setting out to study how they can help with new technology... read more

You can be as young as you feel... study supports your feeling...
Older people tend to feel about 13 years younger than their chronological age.

That is one of the findings of a study forthcoming in the Journals of Gerontology: Psychological Science. The researchers analyzed the responses of 516 men and women age 70 and older who participated in the Berlin Aging Study, tracking how their perceptions about age and their satisfaction with aging changed over a six-year period.

"People generally felt quite a bit younger than they actually were, and they also showed relatively high levels of satisfaction with aging over the time period studied," said Jacqui Smith, a psychologist at the University of Michigan Institute for Social Research (ISR). Smith conducted the study with colleagues Anna Kleinspehn-Ammerlahn and Dana Kotter-Gruehn at the Max Planck Institute for Human Development in Berlin. Click here for full article

How to Stop Those Annoying Telemarketing Calls -- FTC Saves the Day (and Night!)
Everyone, especially older adults, is victim to the random telemarketer calls that seem impossible to get rid of... until now.
Any telemarketing call that delivers a prerecorded message must include a quick and easy way to opt-out of receiving future calls. The opt-out must work both for consumers who answer these calls in person and for those whose answering machines or voicemail services receive the calls. The Federal Trade Commission is making it easier for you to opt-out.... at the beginning of the message and not the end. Click here for full article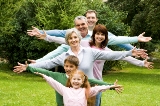 Who is Happy? National Survey of Americans Guages Levels of Happiness and Optimism -- Surprising results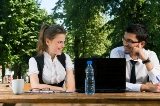 Four emotional types and how to manage them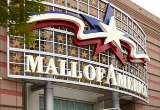 Shop Til You Drop has new meaning... Study shows shopping can prolong your life giving new support to "shopaholics"