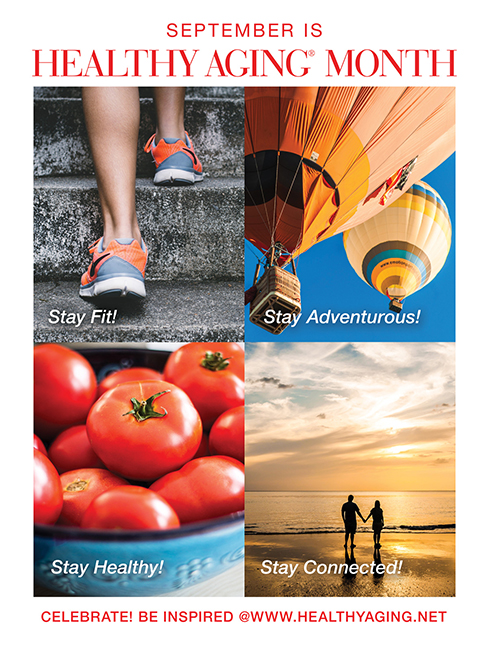 In response to the many requests we have had, the full-color Healthy Aging® poster is now available. If you want daily inspiration or if you lead groups in positive lifestyle education, this poster is perfect for your wall. The theme? Active travel!
The inspirational poster will encourage anyone to get going.
Stay Fit!
Stay Adventurous!
Stay Healthy!
Stay Connected!
Health Educators Take Note
The poster makes a good lead-in to any wellness program discussion. If you are a health educator, wellness coordinator, you can use the poster to kick off sessions on how a healthy lifestyle should include getting and staying in shape, the importance of challenging the mind and spirit, why making a commitment to better health and keeping up social connections are critical.
Created by award-winning designer, Barbara Lee Chapman, the poster is full-color, 11" x 17" inches and is available as a digital download upon purchase at $9.95. Once you download the poster, you can print yourself or send the file to your local printer.