09 Oct

Chipotle Chickpea Tacos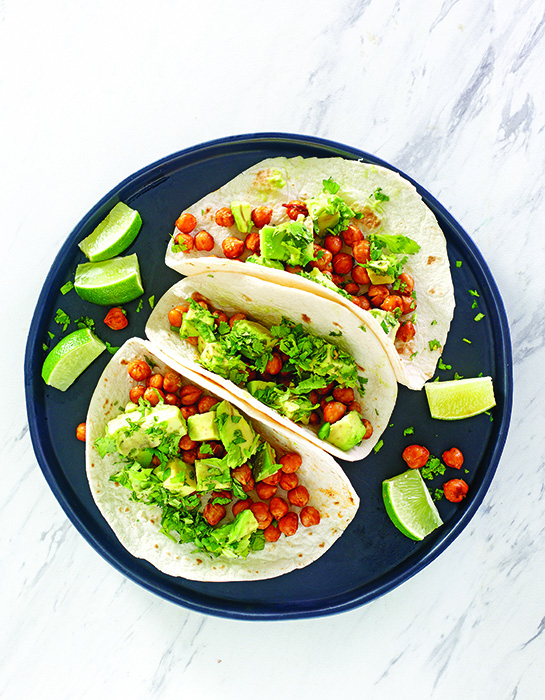 Chipotle Chickpea Tacos
Makes 4 servings
2 (15-ounce) cans chickpeas, drained and rinsed
1⁄4 cup adobo sauce
3⁄4 teaspoon salt
1⁄4 teaspoon ground black pepper
8 medium flour tortillas, warmed
1 1/2 cups chopped avocado
1⁄2 cup chopped fresh cilantro
Preheat the air fryer to 375°F.
In a large bowl, toss chickpeas, adobo, salt, and pepper to fully coat.
Using a slotted spoon, place chickpeas in the air fryer basket and cook 10 minutes, shaking the basket twice during cooking, until tender.
To assemble, scoop 1⁄4 cup chickpeas into a tortilla, then top with avocado and cilantro. Repeat with remaining tortillas and filling. Serve warm.