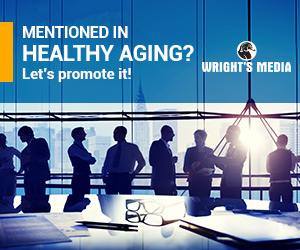 Healthy Aging® Magazine and website articles are available as reprints. If you are interested in reprints and/or incorporating our logo or content into your advertising and marketing efforts, please contact our official partner, Wright's Media for more information.
Reprints and PDFs are available for published articles, complete with issue cover,  Healthy Aging logo and more.
Please note that Wright's Media is the only authorized company that we've partnered with for Healthy Aging® materials.
Wright's Media contact information is (877) 652-5295 or healthyaging@wrightsmedia.com.