09 Oct

Lemon Butter–Dill Salmon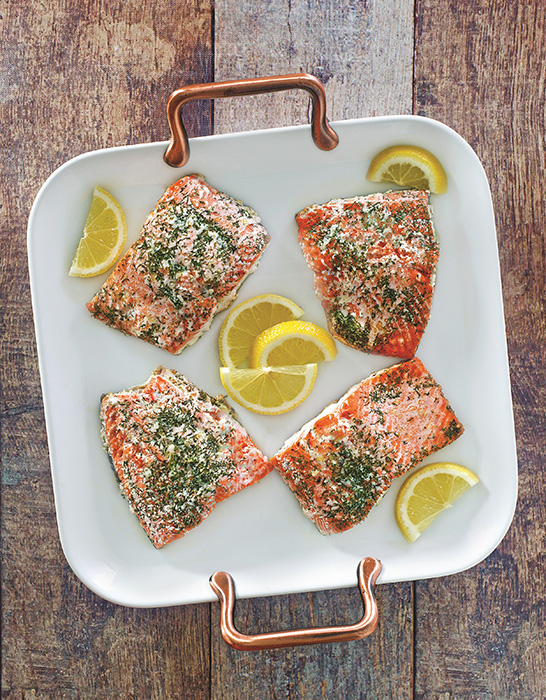 Lemon Butter–Dill Salmon
Makes 4 servings
4 (6-ounce) skin-on salmon fillets
3⁄4 teaspoon salt
1⁄2 teaspoon ground black pepper
1 medium lemon, halved
2 tablespoons salted butter, melted
1 teaspoon dried dill
Preheat the air fryer to 375°F.
Sprinkle salmon with salt and pepper.
Juice half the lemon and slice the other half into 1⁄4″-thick pieces. In a small bowl, combine juice with butter. Brush mixture over salmon.
Sprinkle dill evenly over salmon. Place lemon slices on top of salmon.
Place salmon in the air fryer basket and cook 10 minutes until salmon flakes easily and internal temperature reaches at least 145°F. Remove lemon slices before serving.