The following article is excerpted from Healthy Aging® Magazine. To continue reading this article and more like it, subscribe to Healthy Aging® Magazine, the lifestyle magazine that is all about following your passion and what you can do rather than what you can't.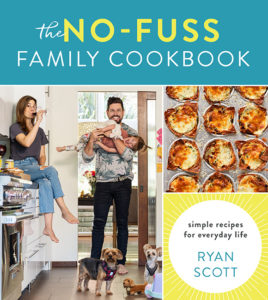 By Carolyn Worthington
Ryan Scott's "THE NO-FUSS FAMILY COOKBOOK Simple Recipes for Everyday Life" is turning out to be one of my latest go-to favorite cookbooks.
Some cookbooks are not only for recipes but are fun to curl up with and enjoy the photography and stories behind the recipes. Ryan Scott's "The No-Fuss Family Cookbook" is one such book. Scott achieves both the mix of recipes you will want to try with anecdotes of life experiences you will enjoy.
I know this has become one of my favorites by the number of "post-its" I have glued to many of my page favorites!
If you don't know Scott, he is a cookbook author, chef, caterer, and Emmy-award-winning celebrity chef appearing on morning and daytime programs such as the TODAY show and Good Morning America. Scott launched his nationwide popularity by appearing on Top Chef, season 4 in 2008. He describes himself on his website as "Culinary ringmaster of life's simple, and delicious pleasures."
"From recipes for protein-loving omnivores to ones for my very Zen vegans and test-of-time vegetarians, this cookbook," Scott said, "dips its toe into every culinary pool."
THE NO-FUSS FAMILY COOKBOOK offers 288 pages of recipes, beautiful photography, tips, hacks, and family anecdotes. You'll find new ideas to weave into your rotation along with numerous twists on old favorites.
Best of all, the recipes live up to the book's title, from prep to clean-up. Below are three to try. In addition to these, I have personally tried all three of his amazing salmon recipes. Cooking the salmon at 275 degrees F. for 40 minutes, for example, results in a beautiful texture.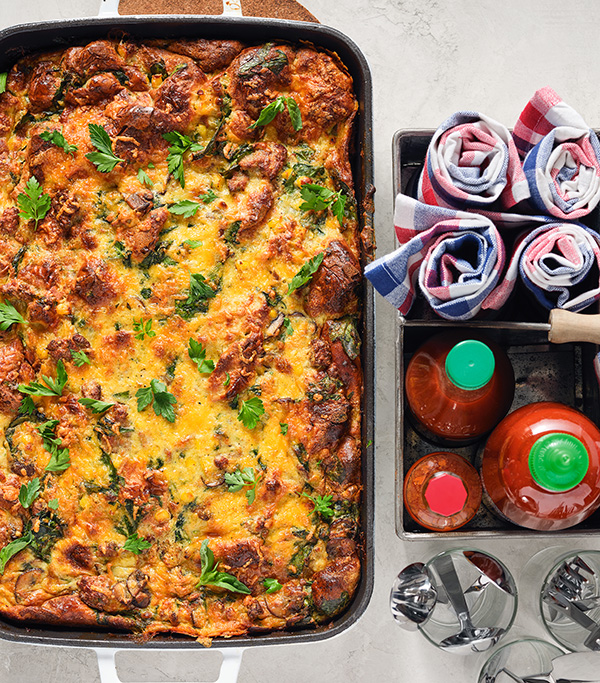 Ryan's All in One Savory Breakfast Bake is perfect for weekend guests. The one-dish recipe is a combo of turkey breakfast sausage, spinach, corn, mushrooms flavored with onion, celery, scallions, basil, topped with a custardy combo of eggs, half-and-half mixed with (of all things) torn up King's Hawaiian rolls. Baked in about an hour, easy-to-prepare Breakfast Bake also can be served with a side salad for lunch, brunch, or dinner.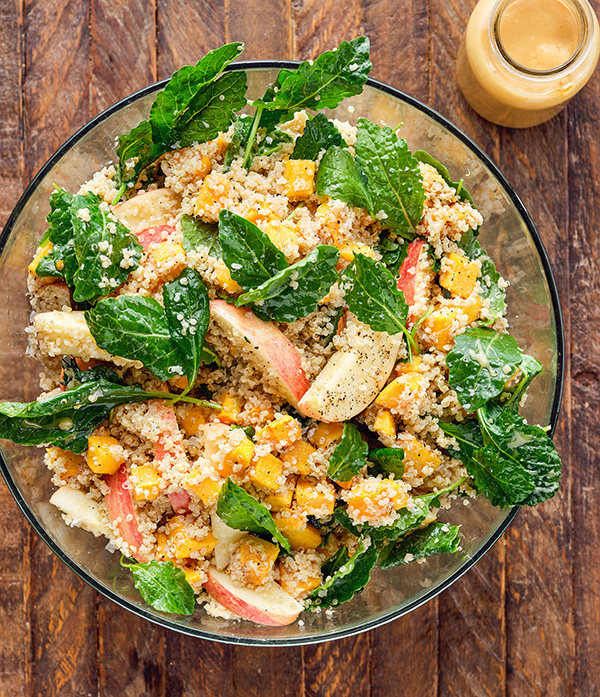 We also love his Apple, Butternut, Squash, Quinoa Salad. Here's what Scott says about this salad:
"This is one of my most popular seasonal salads, both at my home and at my catering company, where I have been serving this for the last decade and a half. I love the versatility of this quinoa-based salad! It is a dish that lends itself well to changes in the ingredients to reflect the season: asparagus in spring, corn in the summer . . . you get the point. Instead of apples, try grapes, pears, or strawberries. This fun, light salad will be the perfect sidekick to a grilled chicken breast or roasted salmon. It can also stand alone as an incredible, healthy lunch. Using miso in this vinaigrette is clutch, and I promise that this dressing will become a staple in your house, so go out and stock up on some red or white miso (either will work just fine)."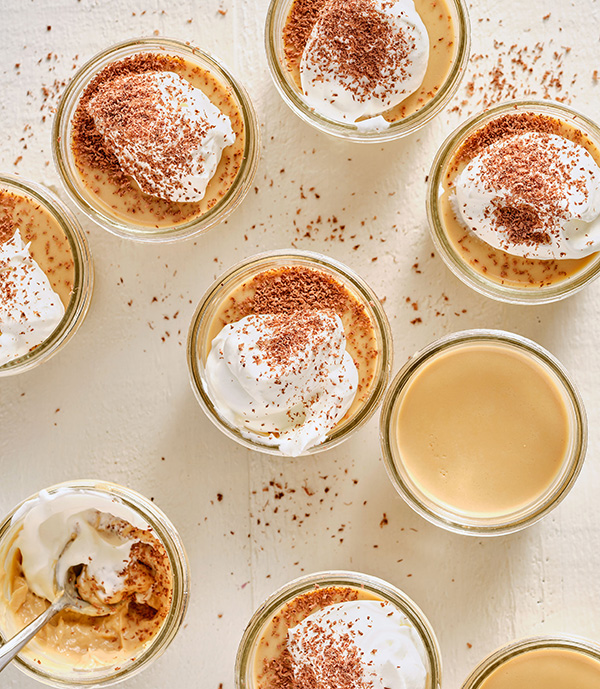 For the grand finale? Scott's Follow-Me-Everywhere Butterscotch Pudding which he describes as "Other than Olive, this recipe is my baby! I learned a surprising fact about myself while I was in culinary school: I'm not a chocolate lover. I thought that someday I would be, but nope. In 2001, while working toward my pastry chef degree, I learned about all the differences between bittersweet, milk, and dark chocolates, and the differences between various kinds of dark chocolate (60% cacao versus 40%, etc.). Even after trying every kind of chocolate you could imagine, I never felt those sparks. Butterscotch, on the other hand, will always have my heart. This pudding was a best seller in all four of my restaurants over the years and has been on every menu. You can serve this no matter the season, and at any holiday or gathering—it will blow people's socks off!"
Recipe notes like all of these make this a charming read as well as an inspirational new book for your collection.
Excerpted from THE NO-FUSS FAMILY COOKBOOK: Simple Recipes for Everyday Life © 2021 by Ryan Scott. Photography © 2021 by Chris Andre. Reproduced by permission of Mariner Books, an imprint of HarperCollins publishers. All rights reserved.