The following article is excerpted from Healthy Aging® Magazine. To continue reading this article and more like it, subscribe to Healthy Aging® Magazine, the lifestyle magazine that is all about following your passion and what you can do rather than what you can't.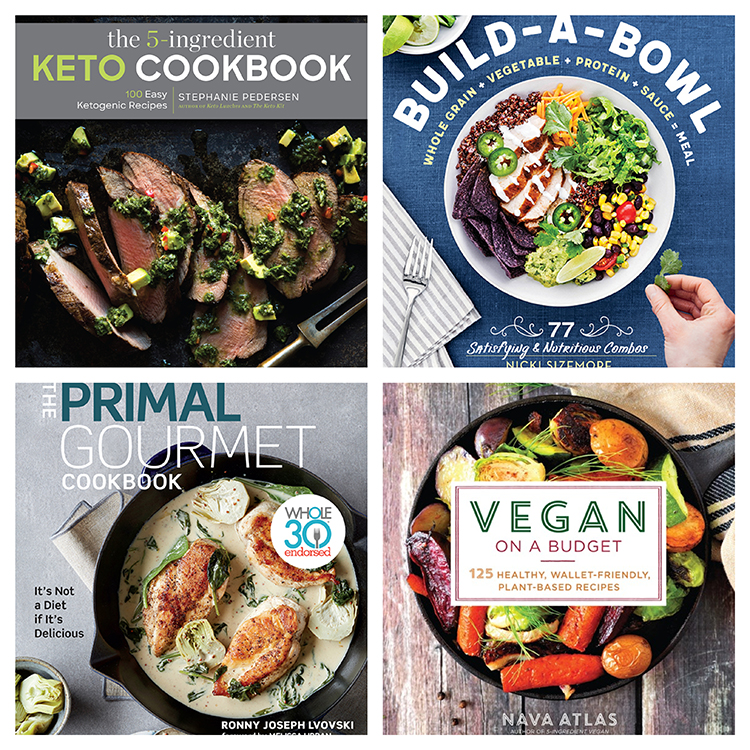 Even though our heads are swimming with ever-changing rules about where to go, how to socialize, where and how to dine, what is not changing, in many parts of the country, is the incoming crisp fall weather and more time in the kitchen.
In spite of external forces, with the cooler weather, our thoughts naturally turn to making heartier fare: soups, stews, eggs for breakfast! Luckily, especially for those of us worrying about not having yet shed some of the quarantine weight, there are plenty of delicious recipes to try that will satisfy your fall food cravings without letting out another belt notch.
Here are some of the latest cookbooks to explore this fall. See the complete reviews and lots of recipes in Healthy Aging Magazine.
Sample this recipe and subscribe to Healthy Aging Magazine for many more from these amazing new cookbooks.
Chicken with Spinach and Artichoke Cream Sauce
Makes 4 servings
Author, Ronny Joseph Lvovski, describes the dish this way: "If I'm at a restaurant and there's a spinach and artichoke dip on a menu, I'm ordering it. I just can't resist. This is a lighter and healthier riff on the classic appetizer, one of my favorites. Rather than enjoy it as a dip, I make it into a meal by pairing it with some pan-seared chicken breasts and serving it over mashed potatoes or cauliflower grits* to soak up all the sauce. It takes under 20 minutes from start to finish and is every bit as rich, creamy, and delicious as the original, minus all the dairy!"
*Grab the book to try cauliflower grits recipe.
4 (6-ounce) boneless, skinless chicken breasts
Kosher salt and freshly ground black pepper
2 tablespoons extra- virgin olive oil
2 garlic cloves, finely chopped
½ cup chicken stock
1 cup full-fat coconut milk
1 tablespoon Dijon mustard
⅓ cup loosely packed baby spinach
1 (14-ounce) can artichoke hearts packed in water, drained and sliced in half
Set the chicken breasts on a cutting board. Place one hand flat on one chicken breast and extend your fingers away from the board for safety. With your knife blade held parallel to the cutting board, slice the chicken breast in half horizontally. Repeat with the remaining chicken breasts. Pat the chicken slices dry with paper towels and season both sides with salt and pepper.
In a large skillet, heat the olive oil over medium-high heat. Add the chicken and cook until golden brown on both sides and cooked through, 4 to 5 minutes per side. Transfer the chicken to a plate and set aside.
Add the garlic to the skillet and cook, stirring continuously, for 30 seconds. Add the stock and cook, scraping up any browned bits from the bottom of the pan with your spoon, for 1 to 2 minutes. Add the coconut milk, ¼ teaspoon salt, and ¼ teaspoon pepper and cook until the sauce has reduced by half, 3 to 4 minutes. Stir in the mustard.
Add the spinach and artichokes and cook until the spinach has wilted, about 2 minutes. Taste and season with salt and pepper as desired. Return the chicken to the pan and serve immediately.