Looking for holiday dessert ideas? If you are an empty nester or are now on your own, baking does not have to be a lost art because you don't have others to sample your creations. And what are the holidays without homemade goodies?
Most recipes, however, yield too much for one or two. You can always pull out your math skills and pair down recipes.
Or, you can turn to the cookbook, The Ultimate Baking for One Cookbook by Kelly Jaggers, with 175 easy recipes to try. Jaggers gives you a road map for making small-batch cookies and brownies, like her chocolate chip cookie recipe yielding six cookies.
Try her small 4" round chocolate layer or golden butter cake recipes; mug cakes, six German Chocolate Cupcakes, Personal-Sized Pastry Crust for a 6" crust; four, 4" eclairs or a 5" x 3" Pumpkin Bread.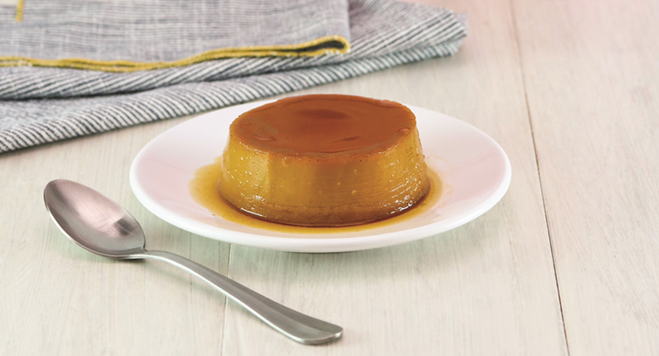 Three of our favorites to try are Key Lime Butter Cookies (below) for six yummy cookies, Cinnamon Dulce de Leche Flan, made in a 7-ounce ramekin, and Lemon Poppy Seed Muffins to make four regular-size muffins.
This book also makes an excellent gift for someone you know who is just starting out cooking on their own or for yourself when you know you shouldn't eat the entire pie as tempting as it is!
Key Lime Butter Cookies
Makes 6 cookies
1⁄4 cup salted butter, at room temperature
3 tablespoons powdered sugar
1 teaspoon freshly grated key lime zest
1⁄4 teaspoon key lime juice
1⁄2 cup all-purpose flour
1⁄3 cup white chocolate chips
Preheat oven to 325°F and line a baking sheet with parchment.
In a medium bowl, use a hand mixer on medium speed to cream butter until smooth, about 30 seconds, then add sugar, lime zest, and lime juice and beat until creamy, about 30 seconds. Scrape down the sides of the bowl as needed.
Add flour and mix on low 10 seconds to just combine flour, then increase speed to medium and beat until smooth, about 30 seconds. Dough will be firm.
Scoop dough into six balls and place on prepared baking sheet 2″ apart. With a glass or palm of your hand, flatten each ball to 1⁄4″ thickness. Bake 12–14 minutes or until cookies are just golden brown around the bottom edges and just set in the center. Cool on the baking sheet completely to room temperature.
In a small microwave-safe bowl, add chocolate chips. Microwave in 15-second intervals, stirring well between each interval, until chocolate is melted. Drizzle or dip cookies with melted chocolate. Place in refrigerator 20 minutes to harden. Bring back to room temperature before serving.
Excerpted from The Ultimate Baking for One Cookbook by Kelly Jaggers. Photographs by Kelly Jaggers. Copyright © 2021 by Simon & Schuster, Inc. Used with permission of the publisher, Adams Media, an imprint of Simon & Schuster. All rights reserved.