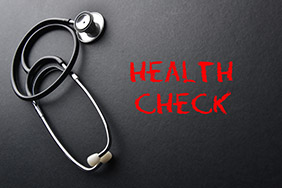 It's time for your physical! You've prepared your list of questions but do you know what tests you should have?
Anthem, Inc. offers some advice. Here are some of the periodic screening tests you should do when you have a physical:
Diabetes testing
Testing for diabetes should begin at age 45 and continue every three years.
Colon cancer screenings
Colon cancer screenings should begin no later than age 50, continue every 5 years until age 75
Osteoporosis screenings
Women should begin osteoporosis screenings no later than age 65
Blood pressure readings
Blood pressure screening should be taken annually, beginning at age 45
More tips for your health
Keeping your balance:
One in three older adults fall each year, resulting in hip fractures, traumatic brain injuries or even death. To prevent falls check vision, balance and make your home safe.
Tips courtesy of Anthem, Inc. one of the nation's largest insurers.