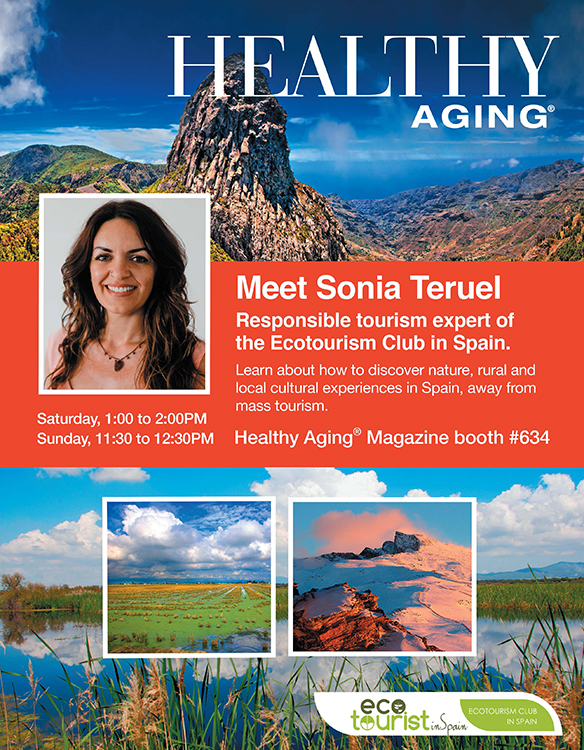 Meet Sonia Teruel, a responsible tourism expert of the Ecotourism Club in Spain
Sonia Teruel will appear at the Healthy Aging Magazine booth #634 at the New York Times Travel Show, Saturday, January 25, from 1:00 PM to 2 PM, and Sunday, January 26, 11:30 AM to 12:30 PM, at the Jacob K. Javits Center, New York City. She will be on hand to answer one-on-one questions about unique travel within Spain.
This is an opportunity to learn about unique travel opportunities in Spain … the country with the highest number of Biosphere Reserves in the world, the European country with more biodiversity making it a unique destination within Europe and one of the world's most diverse cultures, with different specialties and traditions in each region.
For more information: