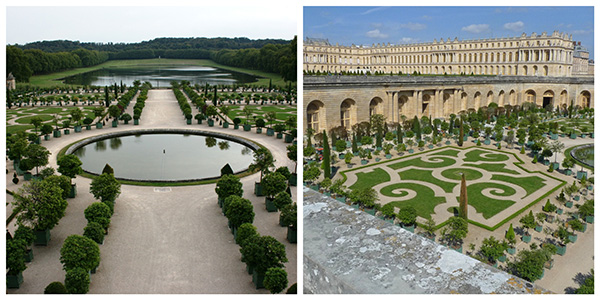 For the first time, vacationers will be able to stay on the grounds of the Palace of Versailles, the original royal residence of Louis XIV and later for Marie Antoinette when she was Queen of France.
The hotel, Airelles Château de Versailles, Le Grand Contrôle, will welcome its first guests in Spring 2020. This is the latest opening for the luxury hotel collection which already includes Les Airelles in Courchevel, La Bastide in Gordes and, as of December 2019, Mademoiselle in Val d'Isere.
Uniquely set within the perimeter of the Palace grounds, Le Grand Contrôle will offer exclusive access and experiences at Chateau de Versailles to hotel guests. The 14-bedroom luxury hotel was designed in an 18th century style by architect and interior designer Christophe Tollemer.
While luxuriating in the hotel on the Versailles property complete with extravagant and meticulously maintained French and English gardens, guests can also take advantage of a private spa and the restaurant under the direction of famed-French chef, Alain Ducasse.
Keep an eye out here for more details about the hotel to be released soon. If you are heading to Paris, this might be one stop to be added to your itinerary.
More About Versailles, France
The city of Versailles is a little over 12 miles from Paris. Well-known for the The Palace of Versailles, the Royal City also offers many unforgettable sites and unique activities. Of course, a tour of the Palace of Versailles is essential. You may also enjoy:
• The Royal Tennis Court, a key site of the French Revolution
• The "Quai d'Orsay" Library, where the treaty of American independence was signed
• The National Equestrian Academy of Versailles in the magnificent stables of the King
• The King's Vegetable Garden, designed by La Quintinie to supply Louis XIV's table
The Chateau grounds can be explored on horseback or in a horse-drawn carriage.
For more information: France Tourism
.