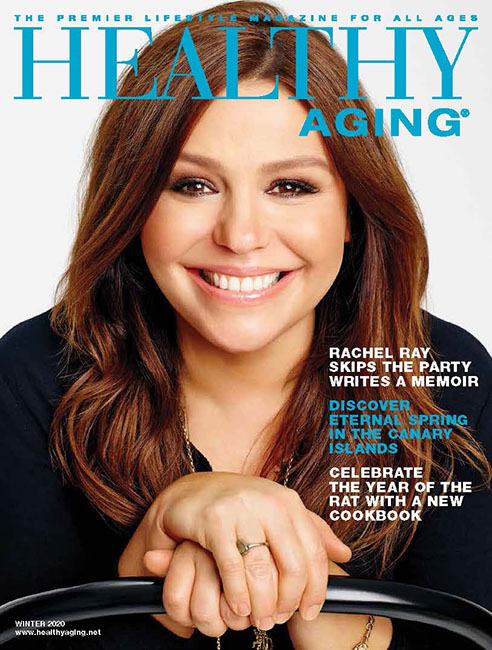 The latest issue of Healthy Aging Magazine has been published. This is the special active travel issue so get ready to start packing your bags and take the next trip of a lifetime! Be inspired by the many articles in this issue written to help you improve your lifestyle at any age. You will also find mental and social wellness features as well as book reviews, recipes, and more.
You will love the gorgeous photography, thought-provoking articles, easy to read and maneuver, digital edition. While some of the articles will be excerpted on the Healthy Aging website, to enjoy the full articles, a paid subscription is required.
Here's a taste of what's inside the Winter 2020 issue: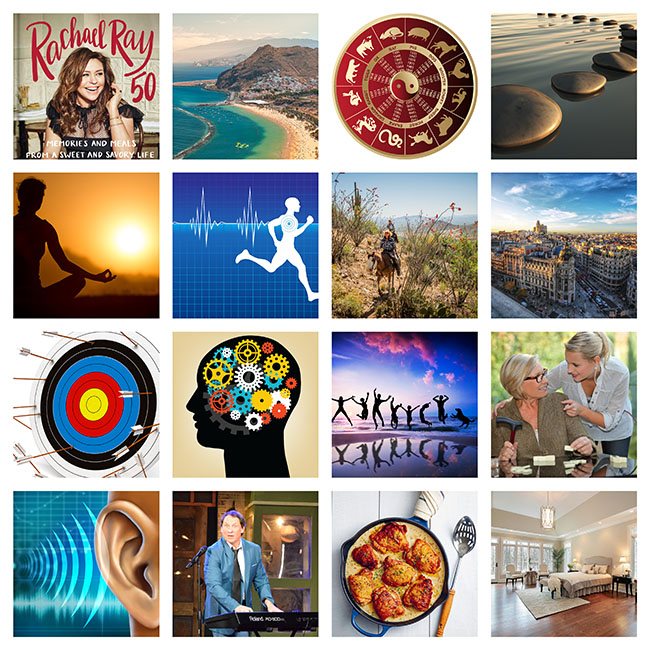 Features
Rachael Ray Skips the Party, Writes a Memoir
How turning 50 inspires a memoir
Discover the Hidden Gem: Tenerife, Canary Islands, Spain
Check out the Canary Islands, perfect for active travelers
Welcome to Chinese New Year – 2020 – The Year of the Rat
New cookbook explores the vast scope of Chinese cooking
Discovering Meaning: What's the Secret to a Long Life?
Tips for creating the life you want in retirement
Refueling Ideas To Reclaim Some Mental Space
Discover mindfulness, meditation and other ways to reboot
Heart Facts: Ways Heart and Gum Health Go Hand in Hand
What does gum disease have to do with heart health?
Experience the Spirit of the West
Bucket list vacation at Elkhorn Ranch, Arizona
What's New In Madrid? Your First Stop In Discovering Spain
Active traveler news: 48 hours in Madrid
The Superstar Paradox: 5 Reasons Overachievers Miss the Mark
How overachievers can stop sabotaging their success
In Every Issue
Games and Puzzles
Use it or lose it! New game book helps keep your brain nimble
Mental Wellness: Bliss at Any Age
10 tips to find happiness
Caregivers: Resources To Consider
Caregiving tips and resources
Health: Hearing Plays a Primary Role in Falls
Exploring the relationship between balance and hearing
Profile: Taylor Mason's Gym Rant
Ventriloquist goes on a humorous rant about going to the gym
Food: Get Egg-Cited About Chicken
Pure Poultry in Motion…new ways with chicken
Home: Ideas to Age in Place
Tips for redecorating or reconfiguring so you can stay put
Bookshelf Winter 2020
New books recommended by Healthy Aging® Magazine staff