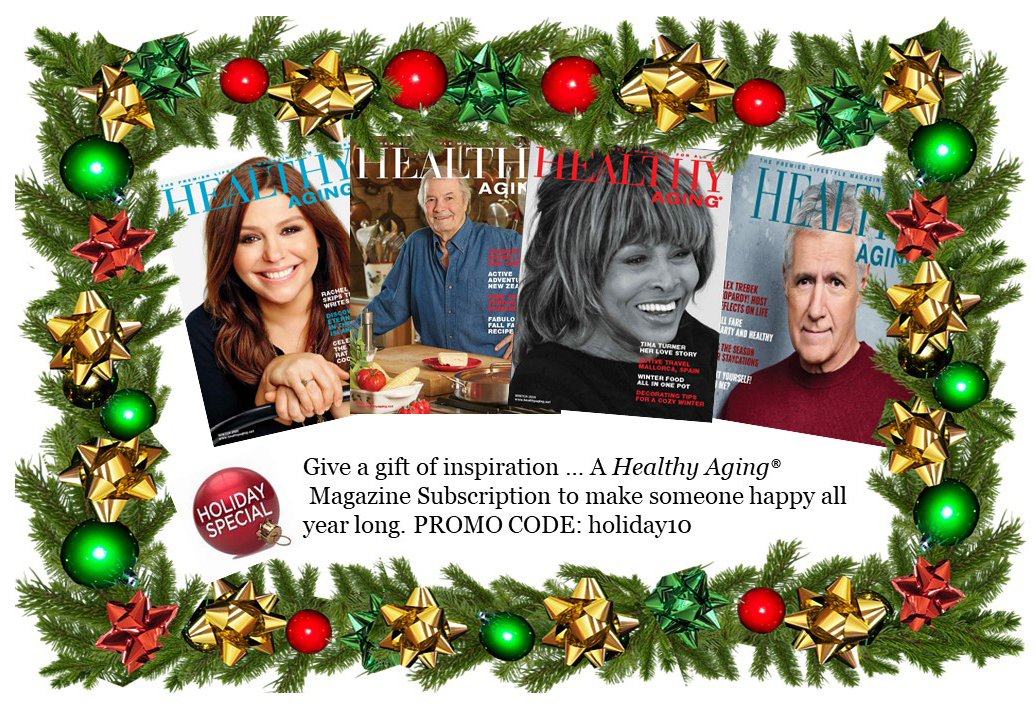 Promo code offer!
What better way to uplift friends and family than to give a gift of a Healthy Aging® Magazine subscription. Use the special promo code and save $10 off the regular subscription.
Healthy Aging® Magazine is the upbeat quarterly digital magazine targeting middle to upper-income men and women ages 45 and older. Each issue of Healthy Aging® Magazine features tips, techniques, and resources for how to live a more healthy life.
The publication is a celebration of life and what you can do rather than what you can't do. It is not a medical journal. Rather, it is filled with articles on how to what to do next, from second-careers and travel to financial planning and recipes.
What's inside?
Cover features on inspirational, well-known people who have changed their lives in a positive way or have given back to help others; features on mental, social, and financial wellness; how-to articles on kickstarting fitness programs, active travel, new careers, new hobbies, and pastimes to try; ideas for personal reinvention.
Everyone will love the gorgeous photography, recipes, and nutrition information.
The overall theme is that it is never too late to start on the road to better health.
User Friendly
The digital Healthy Aging Magazine is very user-friendly. It works on all devices from your laptop to cell phone and IPAD or Kindle. Forget the flipping of pages, zooming in and out to read an article. Enjoy the gorgeous photography, easy to read font, through the website-style magazine.
Healthy Aging® Magazine is perfect for anyone on your list that is 45-plus!
Use promo code
holiday10.