By Carol Marak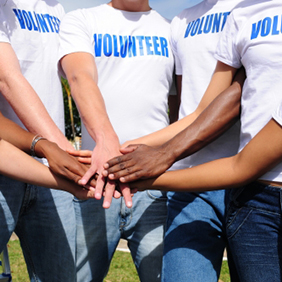 Social wellness is as important to a healthy lifestyle as physical fitness. People who have full-time jobs away from home often enjoy and depend on work friends for social connectivity and relationships. But when those connections disappear, a retired person is left with a void to fill. If they don't, loneliness is the new companion and that could be deadly.
The simple acts of social interaction resolve the feelings of loneliness.
Volunteering is one way
Giving one's time to others in need is the best approach to building new relationships and mental well-being. Through small acts of giving such as volunteering in the local community, delivers a reason to live and a sense of purpose to lonely people. Consistently giving one's time to another will make an individual feel happier, whole, and satisfied. Working with others towards a shared goal, is good for one's welfare.
Often, individuals think that money, assets, and a job will give them the ultimate sense of wellbeing, but evidence shows that what people do and how they think will make an even bigger impact on happiness over possessions.
Seniorcare.com has published a volunteer guide that promotes helping older adults and the elderly. It's not common knowledge by society, but data shows that the population of seniors is at more risk of loneliness and isolation and here's why.
Survey: What opportunities help improve social connection?
Recently, I posed the question, "What opportunities can help enhance social connection?" to members of the SeniorCare.com Aging Council.
Here are some of their answers and tips:
We need more person-to-person volunteer programs like the "adopt a grandparent" but more importantly, we need to help the elderly to engage and to volunteer. If an agency/program could coordinate the transportation, people living in rural areas could be involved. Shannon Martin and AgingWisely.
Technology provides a conduit for connection. Volunteers from local organizations could teach people how to use apps and tablets. Seniors become very excited when they learn to use technology tools that help them stay connected with family and friends. Kathryn Watson, FindHoustonSeniorCare.
Volunteers could assemble school- and faith-based volunteer programs in the rural communities that involve lonely retirees to mentor young students after school. Nikki Buckelew, SeniorRealEstateInstitute.
A great way for rural or homebound seniors to feel connected is using technology to attend virtually the local senior center! A deeper friendship can grow via telephone, email, social media or video chat. Participating with peers will greatly relieve loneliness and give a sense of purpose. Kathy Birkett, SeniorCareCorner.
We need a diverse transportation option to meet the needs of older adults who require a safe, affordable and convenient transport.Tapping into the growing cohort of retirees could be a way to increase volunteer driving programs and provide a local solution for rides. Harsh Wanigaratne, Spedsta.
One of my clients obtained help from the local church. The volunteers from the church made visitations to her home, offered rides, lawn care, minor home repairs, power washing, etc. What many do not realize is such assistance is available to non-members as well. David Mordehi, Advise&Protect.
Loneliness is a real killer. Staying engaged with online classes, video events, and tours, and audio technologies help people feel connected and part of a group. Mike Radice, ChartaCares.
A popular program to combat isolation and loneliness are senior playgrounds in suburban areas. They are community gathering spots that serve all ages using low-impact exercise equipment. Evan Farr, FarrLawFirm.
There are many community opportunities for sharing one's time and, in return, the bonus of continued social connections and happiness.
Carol Marak is an aging advocate, columnist, and editor at SeniorCare.com. Carol earned a Certificate in the Fundamentals of Gerontology from the University of CA, Davis.