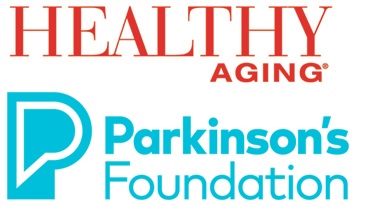 As part of Parkinson's Awareness Month this April, the Parkinson's Foundation has announced a partnership with Healthy Aging® multi-media to increase awareness surrounding the Foundation's free online educational program, "The Care Partner Program: Building a Care Partnership."
The Parkinson's Foundation created the program to help and support those with loved ones living with Parkinson's disease, including care partners, friends, or family. Health practitioners or professional support service providers can also utilize the course to provide tailored Parkinson's care to patients.
Healthy Aging® is a multi-media platform that includes Healthy Aging® Magazine, Healthy Aging® website, social media, newsletter. September is Healthy Aging® Month awareness month.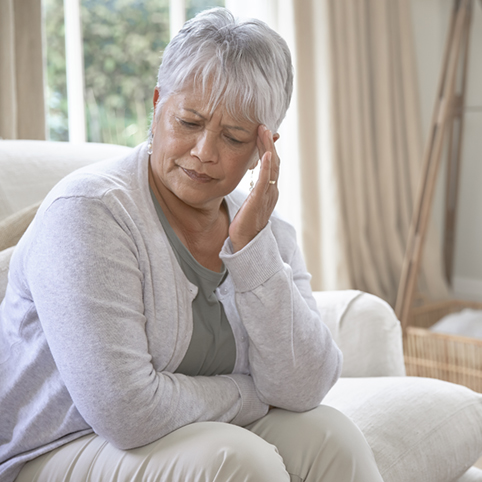 About the Program
Each course is designed to help users better understand their role in managing their loved one's care, recognize that they are not alone in their challenges, create actionable strategies for self-care, develop clear networks for support, access relevant tools that will empower them in their role as care partner. Among others, courses within the Care Partner Program include:
• What is Caregiver Burnout
• Recognizing Early Cognitive Change
• Staying Healthy as a Care Partner
The Parkinson's Foundation Care Partner Program is a no-cost program designed with care partners in mind. It is recommended for anyone caring for someone living with PD, including spouses, partners, children, or friends. This set of one-of-a-kind self-paced online courses offers videos, journal prompts, and opportunities to hear from care partners about essential topics.
Make a Difference This Parkinson's Awareness Month
This month, through its #FutureOfPD campaign, the Foundation wants everyone to take actions to impact the future of Parkinson's. As such, the Parkinson's Foundation is seeking not only to raise awareness of the disease but all the resources available to help make lives better for people with Parkinson's and their families.
"Since 1957, the Parkinson's Foundation has invested more than $400 million in Parkinson's disease research and clinical care," said John L. Lehr, President and CEO of the Parkinson's Foundation. "Parkinson's Awareness Month highlights the critical need for us to continue working together to fund research, care, and resources so that one day we may live in a world without Parkinson's disease."
To help spread the word about Parkinson's disease resource information, Healthy Aging® will be sharing the news of the Parkinson's Foundation online courses designed for caregivers, health practitioners, and anyone caring for or associated with someone with PD.
Whether it be learning how to navigate one's future with PD or helping the community create a world without PD, the movement aims to make a difference in the future of research, care, and lives
About Parkinson's Disease
Affecting an estimated one million Americans and 10 million worldwide, Parkinson's disease is the second-most common neurodegenerative disease after Alzheimer's and is the 14th-leading cause of death in the United States. It is associated with a progressive loss of motor control (e.g., shaking or tremor at rest and lack of facial expression), as well as non-motor symptoms (e.g., depression and anxiety). There is no cure for Parkinson's and 60,000 new cases are diagnosed each year in the United States alone.
About the Parkinson's Foundation
The Parkinson's Foundation makes life better for people with Parkinson's disease by improving care and advancing research toward a cure. In everything we do, we build on the energy, experience, and passion of our global Parkinson's community. Since 1957, the Parkinson's Foundation has invested more than $400 million in Parkinson's research and clinical care.
For further information, visit Parkinson.org or call the Parkinson's Foundation Helpline at 1-800-4PD-INFO (1-800-473- 4636).