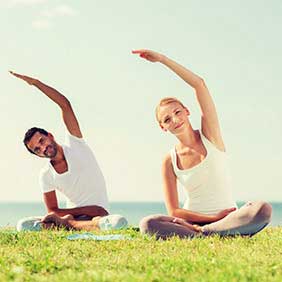 In honor of September is Healthy Aging® Month, here are some excellent tips for a maintaining a healthy lifestyle:
1. Get moving
Exercise on a daily basis. Physical activity not only helps maintain a healthy body but a healthy brain, too.
2. Stay social
Don't be afraid to make new friends no matter what your age. Make an effort to see your old friends too. Learn something new by taking a class or playing games. Give back by volunteering.
3. Stay balanced
Practice yoga to improve your flexibility and balance. Yoga is also great for the mind and will help reduce stress.
4. Sleep well
It's very important to rest. Try putting yourself on a schedule to ensure you are getting the right amount of sleep you need.
These tips have been shared by SYNERGY HomeCare