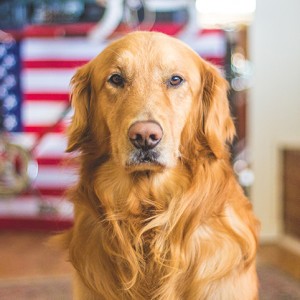 Pets have more reasons to crow, bark, neigh and meow about than just being man's best friend. They have their own day: National Pet Day. Celebrate your special friend on this day and everyday not only because you love them but because pets are good for your health.
"Some research studies have found that people who have a pet have healthier hearts, stay home sick less often, make fewer visits to the doctor, get more exercise, and are less depressed," according to the National Center for Health Research (NCHR). "Pets may also have a significant impact on allergies, asthma, social support, and social interactions with other people."
Pets help improve social wellness
NCHR, a nonprofit, nonpartisan think tank focused on research that can improve the lives of adults and children, also notes: "Among elderly people, pet ownership might also be an important source of social support that enhances well-being. In one study, elderly individuals that had a dog or cat were better able to perform certain physical activities deemed 'activities of daily living,' such as the ability to climb stairs; bend, kneel, or stoop; take medication; prepare meals; and bathe and dress oneself."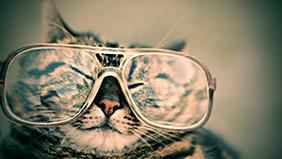 National Pet Day
National Pet Day was founded in 2006 by Pet & Family Lifestyle Expert, Animal Welfare Advocate Colleen Paige, to celebrate the joy pets bring to our lives and to create public awareness about the plight of many different kinds of animals awaiting a forever home in shelters and rescues all around the globe.
Ways to celebrate pets
The organization suggests several ways to celebrate including:
1. Adopt a pet from your local shelter or pure breed rescue organization.
2. Volunteer at your local shelter and offer to care for the animals.
3. Donate blankets, food and toys to a favorite animal welfare organization.
"Many people greatly underestimate just how much having a pet in their life does for their psychological well-being, as well as their overall health," explains Will Post, founder and CEO, Hound & Gatos Pet Foods Corporation. "Pets play a very important role in enriching our lives in many different ways."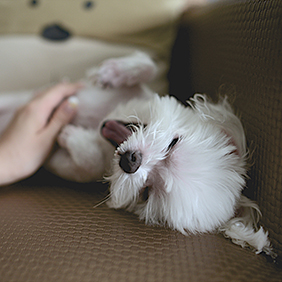 More ways pets help us stay healthy
Pets can help lower one's blood pressure, cholesterol levels, and triglyceride levels. They can help people live healthier lives, according to According to the Centers for Disease Control and Prevention (CDC).
The CDC also reports that pets can help increase opportunities for exercising and outdoor activities. Take a drive through a community in the morning or evening and there are people out walking their dogs on a regular basis.
The National Institutes of Health reports that dog owners tend to get more exercise and health benefits than those who do not have them. They also found that older adults who lived with dogs appear to have better mobility than those who didn't have a dog.
Having a pet also reduces feelings of loneliness and increases opportunities for socialization. People often stop to talk to others who have pets and pets are great at keeping people from feeling alone.
There have been several studies conducted that show pets can help those who have chronic illness or are in rehabilitation. A recent study in the journal Rehabilitation Nursing reported that incorporating animal-assisted therapy in acute rehabilitation settings helps patients obtain greater satisfaction.
A March 2016 study in the journal Gerontologist, reported that there is bonding that takes place when people walk their dogs and it brings health benefits for the person. They report that those who engage in dog walking have a lower body mass index, few daily living limitations, fewer doctor visits, and get more exercise. Having a pet can have an influence on how well someone is aging.
"It is amazing all of the benefits that we can get from having a pet, especially if we are actively walking our dogs every day," adds Post. "They do a lot to help keep us healthy. There are things we can do in return to help keep them healthy and aging well. This is especially true and important when it comes to what we feed our pets. Feeding them a high quality diet keeps them healthy, and in return they can help keep us healthy."
Have a great pet photo? Share with Healthy Aging® so we can post on our Facebook page!
Photos from top:  Unsplash/Caleb Fisher, Cat photo: Unsplash/Octavio-Fassati, Dog in swing: Unsplash/Marion Michele, Happy dog: Unsplash/Nomao Saeki