By Steve Kelley
A friend of mine, no spring chicken as he approaches 68, relayed his feeling of being in the "cocktail hour" of his life.
Rubbish!
I'm 66 and recovering from life-threatening, CNS Lymphoma brain cancer (2018). I won't let cancer or any illness be the focal point of my life. I continue my life with renewed positive energy and hope others can fight aging and all its battles with positive energy too.
This morning I rode a mountain bike at daybreak for an hour before going to work on a roof with my sons for two hours. I capped off my lunch break with a Yoga session. For me at 66, the hors d'oeuvres haven't even been served.
It's all about attitude and what you want your life to be. In my book, Break the Curse, my friends and I share how we take great care of our bodies. Immersing myself in intense exercise with friends invigorates me, and brightens my spirits each day.
Although I don't have medical training, I do have experience in getting my mind and body back in shape, especially after a major illness. I feel that my body – and my brain – are nourished by the so-called "dopamine effect" that occurs with intense exercise. It is tangible. My mental wellness improves with each exercise.
In the book, I also talk about better eating, and finding friends who share our values (and exercise goals). Anyone can participate at whatever level they are comfortable – starting with swimming, yoga, or walking, and moving on to jogging or weight-lifting. My knees don't tolerate jogging well, but I push out a great bike ride so that's my preferred exercise.
For those who have strayed off the exercise path, there's an element of their disbelief and caution about exercise that rings true. It is harder to climb a tree, ride a bike, stretch, or run with all the injuries an active life brings each of us. But that doesn't mean we stop the presses. I try to find a happy medium between being cautious and being daring enough to get out and have fun.
It's tough to start exercising – no matter our age. As we get older, we need extra incentives to jump-start our motors.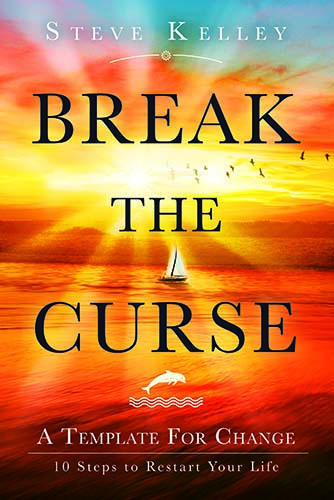 I use a reverse-reward strategy. I like to catch up on the news first thing in the morning, but I won't let myself look at my computer or TV until after I've done my first set of exercises. Sit-ups are my wake-up coffee. Aargh!
When I first started doing sit-ups after cancer, I could only do three. I wondered if I'd ever get to 10. After about 4 months, I regularly did 50-75 sit-ups in a session. Once I even did 221.
I also hustle a few push-ups after my sit-ups. My step-son Dave says I cheat by not going slow and low enough. More RUBBISH!! At my age, I'm counting 'em all. I don't care if he likes it or not.
Perfect I'm not – but fit I am. And you can be too – by my admittedly relaxed standards. We all have to get to that imperfect place that makes us happy.
I think it's the same with the way we look. We likely aren't going to sport those bronzed, lean bodies from 30 years back – even though I never had one back then. But we can trim up, and put a shine and a smile on what we have.
Whether through yoga, running, swimming, biking, or meditative exercise, we should be proud of our hard-won fitness and mental toughness – tucked in with some humility of course.