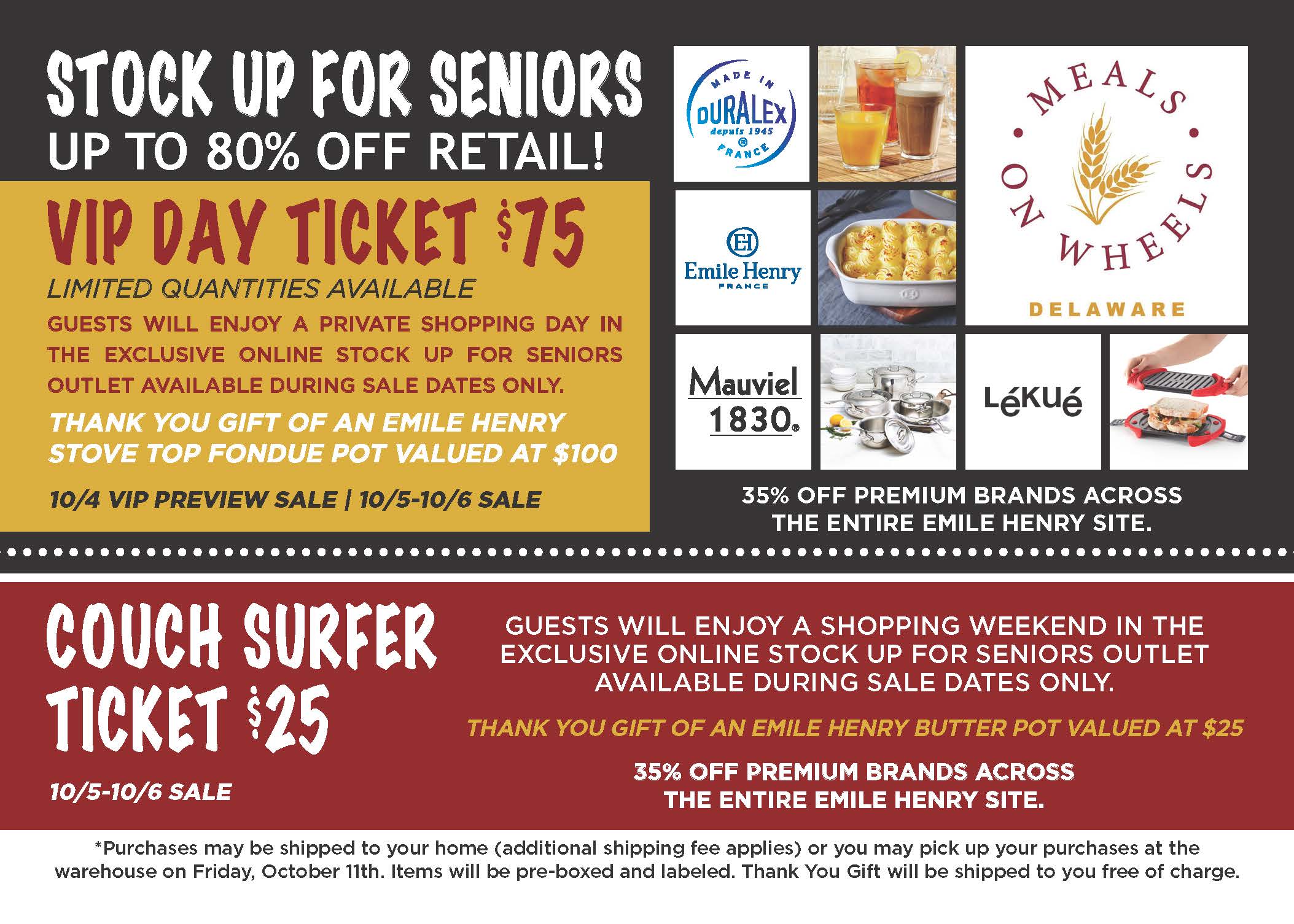 A new warehouse sale format for 2019 has been announced by Emile Henry for its Delaware-based factory outlet. The sale is totally digital and online this year.
Each year before the holidays, the factory outlet opens its doors for overstock merchandise, factory seconds, replacement lids and discontinued items. From October 4 to October 6, 2019, Emile Henry is offering a virtual online warehouse sale via its partnership with Meals on Wheels, DE.
There will not be a physical warehouse sale this year, just the virtual sale.
Contact Meals on Wheels, DE at the link below to purchase a virtual ticket to the warehouse sale. Your ticket price will benefit Meals on Wheels, DE and it will allow you to shop our websites on specific dates at warehouse sale discount pricing. You will also be able to purchase special items only available through this virtual warehouse sale.