This bi-monthly travel tips column is brought to you by TownePlace Suites, an all suites hotel with full kitchens. Check back twice a month for more special columns like this one.
By Ruta Fox
What could be better than the great outdoors as a getaway in sunny June and July?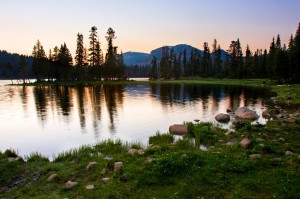 Whether it's a family vacation and the whole bunch is traveling together or a sojourn just for two, Provo, Utah proves to be an amazing destination.
Framed by glorious Mt. Timpanogos which rises 11,749 feet above sea level, Provo beckons. Originally home to Native Americans, Utah Valley has also been the destination of  Spanish explorers, mountain men and trappers, and pioneers emigrating to the West. In fact, the name "Utah" stems from the Indian tribe, Ute, "people of the mountains."  Most of Utah's communities and many of its historical and cultural attractions are at least 150 years old. Many Utonians continue  to preserve and honor the past as they look to the future.
Start your experience with a self-guided walking tour that illuminates a little of Provo's historic architecture. There are 22 pioneer buildings dating back to late as 1849 and as recent as 1910.  For a walking tour guide, click here.
If you are in town on the first Friday of a month,  from 6pm to 9pm, take the Art Stroll. Galleries in downtown Provo open their doors for free and often with refreshments and live music.  Begin at any one of the participating galleries and receive directions to other downtown venues. Visit Downtown Provo.org for this month's Art Stroll map and for an anytime restaurant guide.
After exploring a delicious lunch or dinner awaits at the Black Sheep Café, with their Contemporary Southwestern Native American Cuisine. Who wouldn't love to sample bison topped with chimichurri, compound butter with roasted garlic and cotija mashed potatoes and grilled asparagus?
The Old Towne Grill is another choice for lunch or dinner with "Inspired American Grub". Here you will find local and organically sourced food at casual prices. Try the unusual healthy grilled kale and spinach salad with toasted pepitas, dates and oranges.
In the evening, work off the calories at Salsa Chocolate with a Latin dancing class, where you're sure to make new friends in a lively atmosphere. You'll learn to salsa with live musicians and receive a free dance lesson along with a Pina Colada.
With an abundance of history in the area, of particular interest is the Crandall Historical Printing Museum which showcases the written and printed word with hands-on exhibits. It's the only museum of its type in the world.
Celebrate the Fourth of July at America's Freedom Festival Stadium of Fire and you'll be in on one of the biggest celebrations of our country's founding. With the largest July 4th concert in the country, and the largest stadium fireworks show in America, Freedom Festival is not to be missed. Headlining this year is Kelly Clarkson.
Utah Lake is minutes from downtown Provo with 96,000 acres of water for wakeboarding, water skiing, jet skiing or sailing, plus rafting, kayaking and canoeing in the Provo River which ends and spills into Utah Lake.  Fly-fishing and small game hunting abound  in the summer or for more exotic exploring hike to the natural limestone caverns at Timpanogos Cave National Monument, a short 45-minute drive from downtown Provo.
For more fly fishing and  hiking, try Mirror Lake, located in Utah's highest mountain range, the Uinta Mountains. So named from the picture-perfect reflection of the surrounding mountains and trees, the lake is a fishing paradise for rainbow, trout and brook trout.
Get on your bike and start training now with your goal of the 29th Utah Lake Century Ride. Choose your distance of 111, 65 or 35 miles.  All rides start at Thanksgiving Point in Lehi, just 25 minutes outside of Provo.
Perhaps the most famous Utah citizen is Robert Redford who has found the state warm and welcoming for years. This is where he developed his Sundance Film Festival. Rugged, sporty and outdoorsy, Redford personifies the beautiful state's opportunities to get into nature.
Summer at Sundance, means you can try hiking, mountain biking, or horseback riding. You don't have to be a guest at the Sundance Resort to participate in many of their activities.
Enjoy scenic lift rides that offer a panoramic view of the mountain as you glide to the top of Ray's Summit. After enjoying the impressive views during the lift ride on your way to the summit, take the opportunity to explore the mountain landscape. Venture off on some of the designated hiking trails or just sit and enjoy the mountain's tranquil beauty. The lift will be waiting to transport you to the base where you can enjoy lunch in the Foundry Grill or a light snack in the Sundance Deli.
If you've worked up a ferocious appetite and want something sophisticated (and maybe a glimpse of Redford), try the Sundance Tree Room, which features art from Redford's personal collection. Indulge in Spiced Berry Rub Buffalo Loin or Clark Willis Lamb Rack by romantic candlelight.
Provo makes the perfect vacation spot for combining your desire to keep fit, enjoy spectacular scenery, brush up on your history and discover new eateries.
For more information about Provo, Utah, visit www.utahvalley.com
Check out  this TownePlace Suites (www.TownePlaceSuites.com) hotel when you visit Provo, Utah:   Provo Orem TowePlace Suites