This bi-monthly travel tips column is brought to you by TownePlace Suites, an all suites hotel with full kitchens. Check back twice a month for more special columns like this one.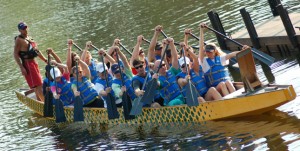 By Ruta Fox
You know the Twin Cities up North, (Minneapolis/St. Paul) but did you know there are twin cities down South?  Meet Monroe and West Monroe, Louisiana.  Each situated on either side of the Ouachita (pronounced Wash-It-Taw) River, they're a wonderful getaway spot, and a two-for-one vacation.
An Indian word, Ouachita meant  "shining or silver waters," and this beauty happens to be one of the Top Ten scenic rivers in the U.S.  Not a scene of Civil War fighting, the former fur trading post has a dash of French influence since of course, the Louisiana Purchase was a great bargain that we got from France over 100 years ago.
Why not start your visit right on the Ouachita River? A pontoon cruise can be taken in the morning, at noon or in the evening and has a special emphasis on bird spotting and wildlife information. If romance is a requirement, the Moonlight Tour features twinkling stars and the moonlight. (http://www.ouachitariverpontooncruises.com)
Explore downtown Monroe on foot, work up an appetite and discover the "creative Southern cuisine" at Cotton, in an historic exposed brick building. Helmed by innovative chef Cory Bahr, winner of Chopped on the Food Network, it's an upscale take on Southern favorites done with flair. Sample a Fried Green Tomato BLT or Louisiana Pan Fried Catfish. Their duck wraps and fries are legendary. (www.restaurantcotton.com)
Remember tales of the 5-cent Coca Cola? Well, it's still available at the Biedenham Museum and Gardens when you step up to the soda fountain and hear the history of this fascinating beverage.  Joseph Biedenhan was the first bottler of Coca Cola in the entire country. A collection of memorabilia and artifacts is on display both indoors and outdoors at his grand home, including old posters and original bottles. Stroll the beautiful gardens with year-round blooms, French iron grillwork, statues, terraces, fountains and formal plantings. Also a Bible Museum is on the premises, with a leaf from a Gutenberg! Rotating exhibits from the Smithsonian, Russian icons on permanent display and of course, a gift shop filled with Coke merchandise and souvenirs make this four destinations in one. (http://www.bmuseum.org)
For down home specialties like gumbo, shrimp and oyster dishes, the Warehouse No. 1 restaurant is your spot. Situated in an actual old cotton warehouse that overlooks the river in Monroe, they've been pleasing diners with a taste of Louisiana since 1980.  (http://www.warehouseno1restaurant.com)
Casual spots like Not Just Pie and Lea's of Lecompte, offer desserts like banana caramel pie, Eskamoe's delights with frozen custard, and the regional "hot water" fried cornbread is not be missed while you're in town.
Monroe's Downtown RiverMarket in the Louisiana Cultural District runs through December 14. This free, open-air market features artisans, fine crafts, food, music, street performers and more outdoor fun for the whole family.
You know the number one rated reality show? It's A &E's Duck Dynasty, profiling the outdoorsy and profusely bearded Robertson family. They own a shop called Duck Commander, a business that specializes in all things deer and duck. You may even spot one of them in here. (http://www.duckcommander.com)
Nature lovers will revel in the 4,500 acre Black Bayou Lake National Wildlife Refuge. Rent a canoe and paddle out on the huge lake, surrounded by majestic cypress and tupelo trees – catch a glimpse of herons, egrets, orioles or red-winged blackbirds from the bird blind. A nature trail is perfect for getting up close and personal, or you can go out on the pier. There is also a photography blind. Grab the camera for alligators or the snapping turtles that are on the endangered species list. The Visitors Center is housed in an 1880's Acadian house with interactive exhibits, a nature shop, aquarium room, and an arboretum. You'll find year-round fishing and seasonal hunting opportunities, too. http://www.fws.gov/northlouisiana/blackbayoulake)
A must-see is the Louisiana Purchase Gardens and Zoo. The kids will get a real-life science lesson with over 450 kinds of animals from all over the world —  a petting zoo with pygmy goats, miniature horses and zebu cattle is a great experience. Particularly interesting is the exhibit of indigenous animals that existed 101 years ago, when Napoleon bought the Louisiana Purchase from France. There's a "jungle cruise," through the zoo, too.  (www.monroezoo.org)
Enjoy a day at Landry Vineyards. This is a family run operation that strives to produce quality Louisiana wines to compliment the rich, flavorful Cajun foods of their traditional French Acadian heritage. Located in the beautiful hill country of West Monroe, there's a new winery, vineyards and of course, a tasting room. Take home some Blackberry Merlot or some Blanc Du Bois Wine Jelly and bring a taste of the South home. (http://www.landryvineyards.com)
For more information, please visit: http://www.monroe-westmonroe.org
Wrap up your trip to the Lakes Region at Town Docks restaurant on the water in Meredith where a cocktail with a view and some fried clams are the perfect way to top off your fall sojourn.
Check out these TownePlace Suites (www.TownePlaceSuites.com) hotels when you visit Lousiana: TownePlaceSuites Monroe.