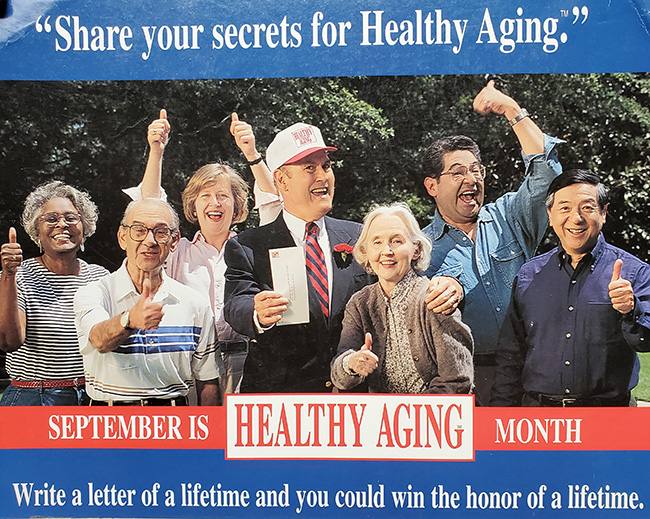 By Carolyn Worthington
It is with great sadness to learn that Willard Scott, 87, the famed weatherman, media personality, and self-described "plain folk," has passed away.
Throughout his 65 year career, Scott charmed audiences as the jovial NBC-TV weatherman, honored centenarian birthdays for the JM Smucker Company, and performed as an actor, narrator, clown, and comedian. He created and starred as the character Ronald McDonald. In the 1960s, he took on the role of Bozo the Clown.
We had a chance to work with Willard Scott 25 years ago when he was the spokesman for The Healthy Aging® Campaign's "What's Your Secret for Healthy Aging®" promotion held during September is Healthy Aging® Month.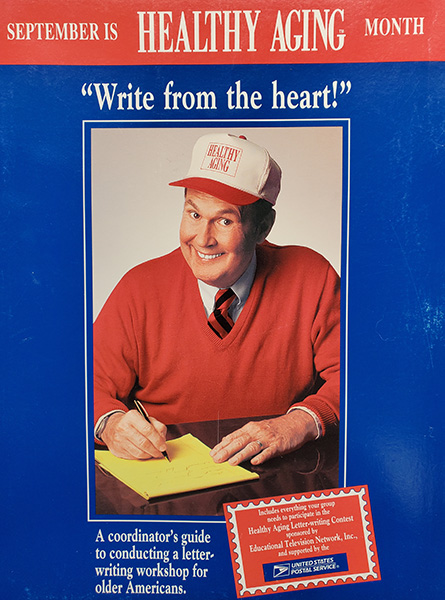 Sponsored by the United States Postal Service, the promotion included a letter-writing contest that challenged Americans 50+ to write a letter to future generations about the positive aspects of growing older. Scott's image appeared across the country on posters and educational kits announcing the contest.
Thousands of people responded by submitting letters sharing their inspirational thoughts. The best, five from every state in the nation, were published in our book, Healthy Aging®… Inspirational Letters from Americans.
Scott congratulated one grand prize winner from each state in person, as he served as the master of ceremonies at the gala held at the Smithsonian's National Postal Museum. The winners were thrilled to shake Willard Scott's hand.
We will remember Scott as forever looking at the bright side of things. "Positive feelings come from being honest about yourself and accepting your personality, and physical characteristics, warts and all;" Scott said, "and, from belonging to a family that accepts you without question."
Willard Scott will be missed.