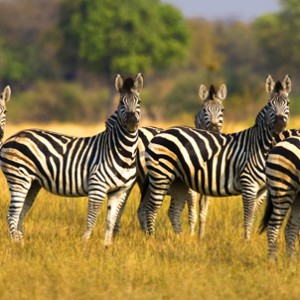 Has Africa has been on your lifelong travel bucket wish list but fears of Ebola and political unrest are dampening your dream?
Before you cross a trip to Africa off your list, take a look at the facts. You will be surprised and reassured that it is still safe to travel there.
Myth: Africa is a country. Brush up on your geography, people! Africa is not a country, it is a continent. It is made up of 54 countries.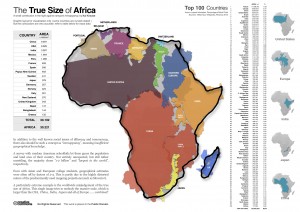 Myth: Africa must be the size of the U.S. Not so. Africa is not just big, it is very big.. Africa is even bigger than the U.S., China, India, Eastern Europe, France, Spain, Germany and Italy COMBINED.
Myth: Ebola must be everywhere in Africa. Again, not so. The cases of Ebola h
ave been confined to Western Africa including Sierra Leone, Liberia and Guinea. There have been around 5100 deaths in these countries out of a combined population of 21,500,000. That is less than .02 percent of the population.
When planning a trip to Africa, it's important to understand how far away these countries are from popular tourist spots. Liberia is over 3100 miles from Tanzania, over 3200 to Kenya, and more than 5300 miles to South Africa.
Not going to Africa for fear of Ebola is like saying an infectious disease has affected the northeast corner of Oregon. Would this fact stop you from going to Los Angeles, Chicago or New York?
Tourism Affected by Myths
Sadly, the fear of Ebola has affected travel to Africa. According to the Africa Travel Association, "the Africa tourism industry has felt stark repercussions across the continent through economic losses, cancelled flights and bookings, closed borders, and negative perceptions. These impacts reach far beyond the borders of those affected countries."
A recent statement released from the ATA "urges the travel industry and traveling public to remain cautious, however, to acknowledge the immense size of the continent and to continue to travel to the vast majority of the countries that remain safe."
For those who are worried about just Ebola transmission through an air flight, the facts show the risk is extremely low. Ebola is not spread by through the air. The transmission is by direct contact to bodily fluids. That means touching blood, vomit or other bodily fluids of an infected person. That is extremely unlikely for the average traveler.
The World Health Organization puts it this way: "The risk of getting infected on an aircraft is also small as sick persons usually feel so unwell that they cannot travel and infection requires direct contact with the body fluids of the infected person."
What the Travel Pros Are Saying
Travel Beyond, US based travel consultancy specializes in international luxury tours, luxury safaris and luxury cruises. Kota Tabuchi, travel consultant with Travel Beyond, says "Industry wide, bookings are down 50 percent but we have not had a single cancellation as a result of Ebola." The 38-year old company books 2000 plus clients annually to Africa particularly to South Africa, Botswana and Kenya.
"Since the focus of Ebola in the news has fizzled out, travel inquiries to Africa seem to be ramping up. Africa is still a high priority," he added.
Kensington Tours sends a couple thousand private guided travelers through Africa every year. tour According to Robin Brooks, marketing and public relations manager, "We have seen a slight decrease – but for the most part bookings are still coming on strong to Kenya, Tanzania, South Africa, Madagascar, Morocco, Botswana, Namibia and more."
Brooks reassures travelers further by noting "Your safari favorites – Kenya, Tanzania, South Africa, Rwanda, Zambia, Botswana – are all EBOLA FREE & taking wide, coordinated & careful precautions including suspending flights to & from West Africa, visa restrictions, medical screenings & more.
"In South Africa for example, entry airports are all equipped with sophisticated thermal scanners that detect travelers with raised temperatures, who are then assessed at the medical facilities at the airport."
The South Africa Tourism office states "No cases of the Ebola virus have been reported in the country, and government is confident of the systems and protocols that are in place to address any incidence of the virus."
"So there is no need to incite panic and speculation on the tourism industry. South Africa is safe and is still an attractive destination for tourists," said Minister of Communications Ms. Faith Muthambi.
Kenya Travel and Security
Kenya is also one of the premier spots for safaris. According to Lucy Karume, chairperson, Kenya Tourism Federation, Kenya is safe for travel. "There has never been any case of Ebola in Kenya in the past and since the current outbreak in West Africa, there has been no case of Ebola reaching this country."
Situated in East Africa, Kenya lies thousands of kilometers from the affected countries in West Africa which are indeed closer to Madrid, Paris and London than to Kenya.
It has been over a year since the Somali Islamist group ad-Shabab attacked a Nairobi shopping center. Since that four day siege where more than 67 people were killed, security has been beefed up in the area, according to the Kenya Tourism Federation via the Tourist Police Unit, a law enforcement unit serving tourism, Kenya Wildlife Service and private security systems.
Not to make light of that episode, but we live in a dangerous world even in the United States. Chicago had 500 murders two years ago, according to the FBI, and last year there were 440. Philadelphia has had 227 and New York 419 so far this year.
Are you cancelling travel to these cities?
Putting Africa back on the bucket list.  Two ideas: Tanzania and Kenya
Tanzania
Ina Steinhilber, Thomson Safaris,  reports "We've been getting the most wonderful feedback from our recently returning guests – feedback that underlines how we're all feeling right now:
There's just about no place I'd rather be right now than on safari, in some remote corner of the Serengeti, watching wildlife on the endless plains, maybe sipping a glass of wine as I wait for another completely magical equatorial sunset.  Truly, I can't think of a more peaceful, beautiful, natural, calm place to weather this passing storm. 
"Our best selling and most popular trip, is the Thomson Signature Safari," Steinhilber says. "This trip combines all the best wildlife viewing locations in northern Tanzania with a perfect balance of accommodations and authentic cultural opportunities.  It really has the best of everything!"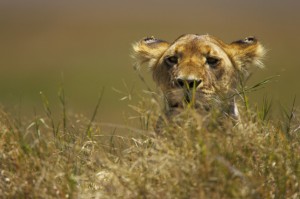 The Thomspon Signature Safari
Guests visit:
Serengeti National Park – Home to the Great Migration of wildebeest, some of the largest prides of lion on earth, the biggest crocodiles, and much, much more.
Ngorongoro Crater – A remarkable, one-of-its-kind, self-contained ecosystem only 10-miles across but home to over 30,000 animals.
Tarangire National Park – A less famous, but spectacular park noted for its exquisite landscapes, 1000-year old baobab trees and elephant herds up to 100 members strong.
A Nature Refuge in the Eastern Serengeti – A visit that is exclusive to Thomson guests which allows them to explore on foot, walking in the midst of wildlife like giraffe, gazelle and wildebeest.  Guests also have a chance to interact with Maasai from the local communities – visits and conversations (via a translator) that are completely authentic and unscripted.
Guest stay in wonderful accommodations: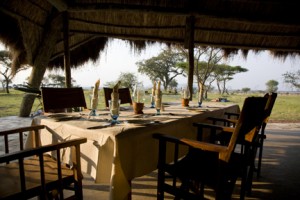 Thomson Nyumbas These camps are exclusive to Thomson Safaris guests, and have been designed by Thomson.  They are placed throughout northern Tanzania and are seasonally-located for the best wildlife viewing.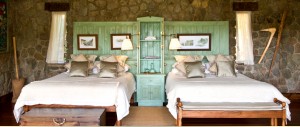 Beautiful walk-in tents have private bathroom area with eco-friendly toilet and hot-water shower, queen beds with luxurious linens, solar lighting and hand-crafted, locally-sourced décor.  There are also gorgeous lounge tents with over-stuffed couches and a bar – a great place to relax after a safari day, take in the spectacular view, and have a nice glass of wine with your safari companions.
Gibbs Farm A historic coffee estate and organic farm with luxury, eco-friendly cottages, optional spa services, gourmet farm-to-table meals.  The setting is stunning, surrounded by every kind of flowering plant imaginable and old-growth trees, overlooking a fertile valley.
Kenya
What to see and do in Kenya:
Safari holiday. Kenya is renowned as the original home of the Safari owing to its abundance of diverse wildlife species e.g. the big five – Lion, Leopard, Elephant, Buffalo and Rhino as well as small game, in their natural habitat. 
Activities: Game watching, camping, Bush dining. There are various options to enjoy your Safari – by horseback, camel, hot air balloon, bicycle, walking and vehicle. 
Favorite Destinations:
Nairobi – Nairobi National Park (World's only wildlife park in a capital city), Nairobi Animal Orphanage, Hell's Gate.
Coast – Amboseli (Kilimanjaro's royal court), Tsavo East & Tsavo West National Parks (home of the legendary man eating lions).
Rift Valley – Lake Nakuru (Birdwatchers paradise), Elementaita, Masai Mara (home of the 8th wonder of the world – the wildebeest migration).
Western – Ruma National Park (Dramatic Valley of the Roan &Oribi), Mt. Elgon National Park (Untamed wilderness, secluded splendor), Kisumu Impala Sanctuary.
Northern Kenya – Buffalo Springs & Shaba National Reserves ('Survivor III' and 'Walk with Lions' films location.
Eastern Kenya – Samburu National Reserve, Meru (Complete wilderness) Mwingi National Reserves.
Mt. Kenya – Mt. Kenya (Namesake of a nation) Aberdare National parks. 
Beach holiday
Kenya boasts a more than 300 mile stretch of the Indian Ocean Coastline, famed for the pristine powdery white sand beaches. The Western frontier is marked by the expanse of Lake Victoria, the world's largest freshwater lake by surface area.
The warm tropical climate is ideal for outdoor fun throughout the year.
Activities: boating, sky diving, kite surfing, game fishing, wind and kite surfing, water skiing, scuba diving, snorkeling, dolphin watching.
Adventure
Trekking & mountain climbing
Mt. Kenya's highest peak at over 17,000 feet is the second highest peak in Africa; with challenging routes that are a true test and reward experience to the adventurer. Other hiking delights include Mt. Elgon, Mt. Longonot and Hell's Gate National Parks.
Professional guides are available upon request.
Rafting and bungee jumping
River Tana offers class II, III IV and V white water suitable for both inexperienced and skilled rafters. The 40 foot waterfall at Sagana makes for great kayaking and was the course for Africa's first Olympic qualifier kayaking games in January 2008. 
Nairobi Trips
Family entertainment abounds: nature trails, gastronomy, array of shopping outlets with 24 hour shopping, arts festivals, vibrant nightlife with a choice of Casinos, nightclubs and cinema.
Heritage tours – Museums, Karen Blixen, Bomas of Kenya.
Nature trails – Ngong Hills (Voted by Travelzoo World's most romantic movie location), Nairobi National Park, Nairobi Safari Walk, , Karura Forest.
Animal sanctuaries – Giraffe Centre, David Sheldrick, Nairobi Animal orphanage.  
Sports
Kenyan athletes continue to dominate the world in middle and long distance track events. Consequently, professional and amateur athletes choose to train and relax in Kenya with the pros at the Iten High Altitude Training center.
Kenya's international sporting tournaments include the Nairobi marathon, Kenya Open Golf Tournament, Safari Sevens. 
Cultural Experience
Kenya is home to iconic traditional cultures of the Maasai, Samburu and Turkana. Known for their colorful, elaborate fashion and warmth towards visitors, you are welcome to learn the local languages, sample traditional cuisine, arts and craft, and experience the day to day lives through cultural visits to traditional homes and communities.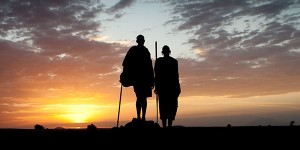 Historical Trips
Kenya is reputed to be "The cradle of Mankind," being home to the largest number of fossil human remains dating back 7 million years found in Turgen Hills, Baringo. The country is a haven for historians, paleoanthropologists and archeologists from across the globe. 
Bird Watching
Scenic birding trails exist through diverse habitats including rainforest, lake shore, mountains, grassland and acacia woodlands, with over a thousand bird species recorded. Favorite locations: Kakamega Forest, Lake. Nakuru, Masai Mara, Tsavo, Arabuko Sokoke. 
Business
Ranked by International Congress & Convention Association (ICCA) 2nd in Africa and 58th in the world for Conferences, Kenya attracts large and small scale local and international events. There is a choice of excellent meeting venues, event management and support, and recreational options to combine with business trips.
Keep Africa on Your Bucket List
So, if Africa is calling to you.  Keep it on your bucket list. Do your research and work with an experienced travel agent or group.
RESOURCES:
Tanzania Photos:  Andy Biggs Courtesy of Thomson Safaris
Kenya Photos:  http://www.ktf.co.ke/
Maps:  True Size of Africa Map by Kai Krause;  No ebola map by Anthony Englund,