Having grown up on a Vermont farm, 75 year old Jim Ide he has a lifelong love of animals and farming. Finding work off the farm more lucrative, he spent most of his career in the industrial area. He worked the longest as a mill wright – working with large industrial machinery. After "retiring", he decided he wanted to stay active. Following his love of cows, he joined the staff at the Billings Farm & Museum, Woodstock, Vermont, one of the great operating dairy farms in America and a museum of Vermont's rural past. He has been working at Billings Farm & Museum for the past 9 years as an Interpreter.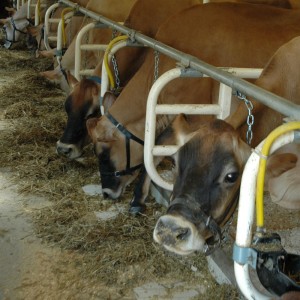 Jim looks at his next passage as, "I came back for the cows. I grew up on a farm, went into regular business and retired. But now I am back to the farm. I like the cows."
"He is happy to be working with the animals at the Farm and the animals love him, too", according to Susan Plump, Billings Farm.