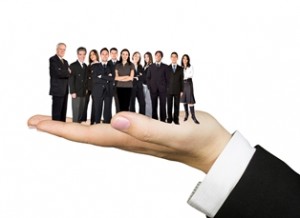 Ageism today is the equivalent to racism and sexism earlier in our history. Studies have shown that if you are 45+ and unemployed it is more difficult for you to find a job than your younger counterpart.
It is often felt by the older workforce that they are unwanted – but the reality is you are NEEDED. You may find that hard to believe – but it is definitely true. What most communities in both the USA and Canada don't realize is that never before in our history we have the older generation as the largest segment of the population. And yet they are under appreciated in the workforce.
Our workforce will require our older worker to stay in it longer to fulfill the workforce demands that are approaching us. Research has shown that over the next 15-20 years we will be experiencing a workforce shortage and no amount of younger workers, women, aboriginal workers, people with disabilities or immigrants will suffice the needs of our growing workforce requirements. The key to this will be retaining the older worker longer.
To read more about finding a job as someone 45-plus years old, and to discover 7 tips for how to do it, read Caroline Dafoe's article in Healthy Aging Magazine. To purchase a print copy, or subscribe, click here.