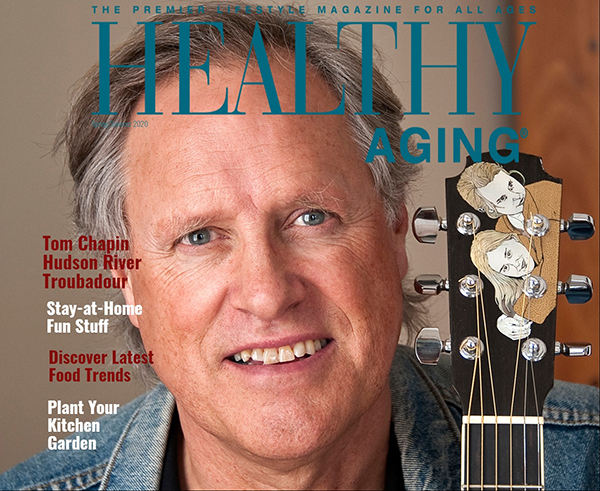 The latest issue of Healthy Aging®Magazine will soon be published. Be inspired by the many articles in this issue written to help you improve your lifestyle at any age. You will also find mental and social wellness features as well as book reviews, recipes, and more.
Special cover feature highlights singer, songwriter, Tom Chapin, "The Troubadour of The Hudson Valley." Recently celebrating his 75th birthday, Chapin is a role model for us all. "Musicians don't retire, they reload," according to Chapin.
Be inspired to start your own kitchen garden, grab ideas for more things to do at home from dancing to taekwondo, learn about the latest food trends like how to cook with oat milk and how to make yogurt.
You will love the gorgeous photography, thought-provoking articles, easy to read and maneuver, digital edition. While some of the articles will be excerpted on the Healthy Aging website, to enjoy the full articles, a paid subscription for the digital publication is required.
We hope to have you as a subscriber!
Photo: Lily Chapin