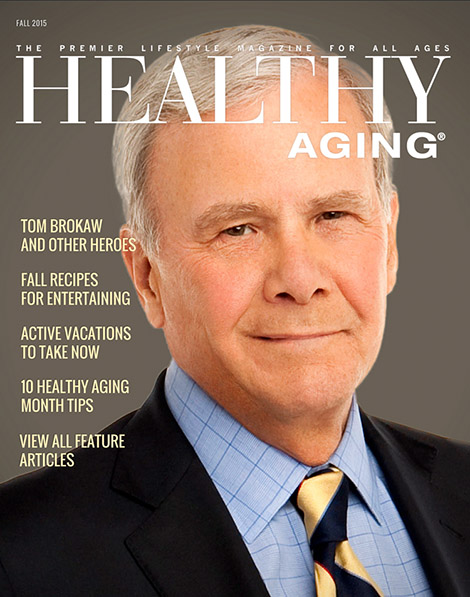 The Fall issue of Healthy Aging® Magazine is ready and it will not disappoint. Chockfull of information and tips on healthy lifestyles, this quarter's issue has something for everyone.
Tom Brokaw Faces the Challenge of His Life
Celebrated news journalist, Tom Brokaw, and author of new book, A Lucky Life Interrupted, (Random House Publishing Group) is featured as the cover story for his inspirational battle with his own personal war against cancer.
Active and Relaxing Travel Ideas
Wondering where to take off to next? We've got you covered with a slew of active and relaxing vacations for the fall with San Diego food and film festivals, Winston-Salem garden tours and harvest events. Become a winemaker for a day at Chateau Elan, Georgia, bring your bike or go birding in Columbia, South Carolina, and lots more. Who says summer is the only time to get away?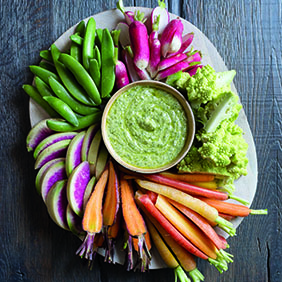 Fall Recipes for Entertaining and Family Gatherings
There's something about fall weather that encourages us to return to the warm kitchen and try new recipes for family and special gatherings. The fall issue will tantalize your taste buds with inventive recipes from fantastic cookbook authors. All of the recipes appear with absolutely gorgeous photography.
Coloring Books for Adults??
If being glued to your computer screen is making you wonder what happened to your creativity, you might be intrigued with the new craze, coloring books for adults. Yes, adults are grabbing the colored pencils and getting back to basics as they push back from the computer screen. You will be mesmerized by the intricate designs being created just for adults and you might just try it too.
Thumbs Up for Coffee
Coffee drinkers rejoice. The health benefits of drinking coffee are reviewed. Some of the best coffee shops in the U.S. are highlighted.
Fabulous people doing great things to inspire you
Inspirational profiles will get you thinking about your next passage. Read about UnitedHealthcare CEO, Steve Nelson, who manages to juggle family and full-throttle business activities with Ironman races; John Force, the unstoppable race car driver who keeps on burning up the tracks at age 66, and Norman and Arleen Shabel who listened to their inner voices to become "Parisians" as their next chapter.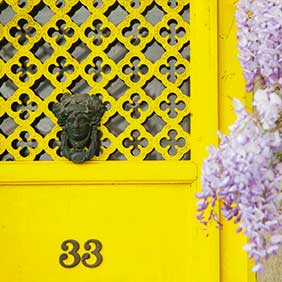 Gorgeous photography, thought-provoking articles
You will love the full-color, easy to read and maneuver, new digital Fall 2015 edition with stunning photography coming soon. While some of the articles will be excerpted on the Healthy Aging website, to enjoy the full articles, a paid subscription is required.
Not a subscriber? See below.
Subscribe to Healthy Aging Magazine, the lifestyle magazine that is all about following your passion and what you can do rather than what you can't.
Photos from top left to bottom: Chateau Elan, Georgia – Photo courtesy of Château Élan Winery and Resort; Yellow Table Cookbook. Crudites with Lemon-Parsley Tahini Dip. Photography by Signe Birck; ©Johanna Basford; Daylight Mind Coffee Company, www.DaylightMind.com, Kailua-Kona, HI; 2015 John Force, Photo: NHRA National Dragster; Rue-des-Thermopyles © Paris Tourist Office, Photographer Marc-Bertrand