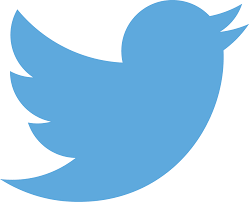 Photo opportunity:  Once a month Healthy Aging® will be featuring four of our favorite photographs in the Healthy Aging® Twitter header photo.
This month we are highlighting four photos from the Healthy Aging® website and Healthy Aging® Magazine:
Painting by Tilda Mann, as featured in Healthy Aging® Magazine (Photo: Nicole Michaud)
Flower Petal Salad from the cookbook, The Artist, the Cook and the Gardener by Maryjo Koch and Jennifer Barry (photograph © Wendy Candelaria/Andrews McMeel Publishing).
Volunteer vacation photo from American Hiking Society, as featured on Healthy Aging® website, www.healthyaging.net
Extremadura, Spain (photograph ©Extremadura Tourism) as featured in Healthy Aging® Magazine and website
We invite travel destinations, photographers, book publishers and authors, restaurants, chefs, spas or any group that has a special photo to submit photos they would like to see posted for a month as the Healthy Aging® Twitter cover photo.
To take advantage of this photo opportunity, submit photos to: editor@healthyaging.net with photo credit, permission for use. Photos must be high resolution, 300 dpi.